Two of the Five
[Editor's note: Rachael interviewed both Gracie and Mackenzie in the days leading up to the Homecoming game.]
Gracie Smith and Mackenzie Lee are two very good candidates running for homecoming queen. They have both said how they would love to be representing their school by winning and that they would both be great queens. Mackenzie and Gracie seem like very nice girls, and both would be great being queen.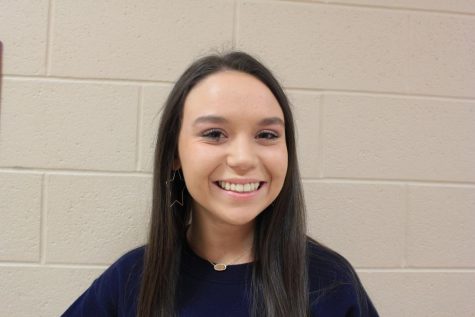 When I sat down to interview Gracie Smith, she began with saying, "I didn't even plan to be running for homecoming: people just voted for me, and here I am!" It was hard to tell if she liked that she was running or if she didn't like it at all. Her being involved was a very unexpected thing for her. "What school activities are you involved in, and what do you like about them?" I asked her. She replied by saying how she is involved in cheerleading. She's been a cheerleader since sixth grade and "loves cheering and all of her teammates." "What is the most exciting part about being nominated for homecoming?" I asked Gracie. "Being able to represent the senior class," she answered. "Why do you deserve to win and become homecoming queen?" "I don't!" she exclaimed. "No, I want Melissa to win. I would literally vote for her, because she's so sweet. She's so much nicer than me, and she deserves to win." I thought this showed Gracie's humility.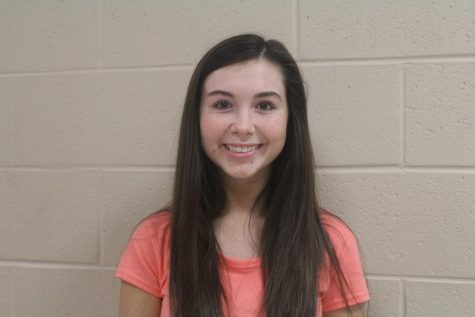 Mackenzie Lee, the other candidate that I interviewed, was also very nice and had good responses to the questions I asked her, just like Gracie. Mackenzie is a member of the 5-Star Dance Team. She noted that she likes how she "can get together with twenty other girls and it not be absolutely awful." Mackenzie said that the most exciting part of being nominated for homecoming queen is "just getting the honor to represent" her class and her school, in addition to knowing that people like her enough to ask her "to represent them.""Why do you deserve to win?" I asked. Mackenzie responded by saying, "Because I try my hardest to be involved in everything, and I try to be nice to everyone." 
Gracie and Mackenzie both seem like great, nice girls that would be a good homecoming queen. This choice is difficult, especially with there being several more people running to get this position. I wish good luck to Gracie and Mackenzie!