What Makes a Guard Girl
It's a warm night at LFO, the first game of the season. This was Katie Davis's first game on color guard. When she marched out onto the field, the crowd roared in cheers. She was extremely nervous, as she had never performed before at a football game while the whole crowd was watching her every move. Once the count-off began, it was like autopilot for her. Since it was the first game, they didn't wear their uniforms, which made it more comfortable for her.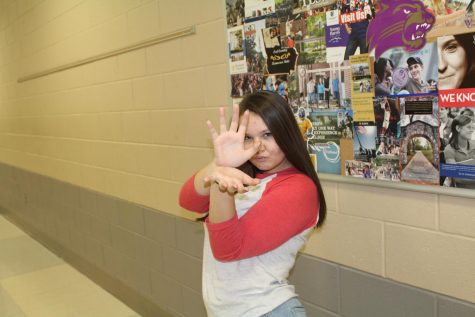 When you think about the award-winning color guard at our school, usually you see them as a team or family, not as an individual. Katie Davis has been on the guard since 2017, her sophomore year. I recently got to sit and interview her and learned a little about one of the many girls on the team. A lot shaped her in her life before she joined color guard. She has been through a surprising amount of hardships. "I guess I'll start around when I was a freshman, when my parents got divorced," she said. Freshman year was hard for several reasons, mostly because she was forced to grow up a whole lot to care for her little brother, Shane Davis. "I had to learn how to pretend to be okay," she said. She didn't want him to feel the pain she did. She wanted the best for her younger brother as most older siblings do. All this stress, however, made Katie feel sick: she had so much on her that, for a short time, she didn't eat or speak, she avoided people, and, in her eyes, she stopped living.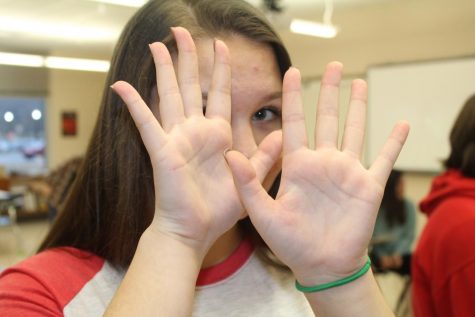 When she got interested in guard, however, her whole life changed for the better. "I would have a bad day and then I'm going to guard, and it was just wiped clean." Her best friend,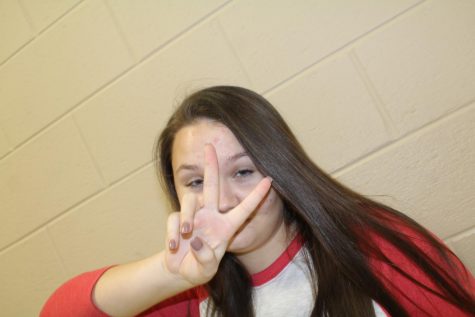 Kayla McPheters asked her to join color guard, and she decided to try out. It didn't matter if she got a perfect try out; what mattered to them was she could learn how to do pick up new twirls quickly. Katie liked color guard because it was like a family: "Whether you like it or not, you are going to be family," she said. She felt like they all helped her in Math and with anything else she needed. They all helped her throughout high school and now she enjoys helping the new guard girls. Life got better for Katie: she got closer with her parents and now considers her mom to be a major influence in her life. "My mom and I have in-depth conversations about [what not to do]. I'm 18 and I'm an adult, but I still have that respect for her," she said, and she also considers her dad another role model in her life. Katie believes that everything happens for a reason and that every event has shaped her in some way as a person.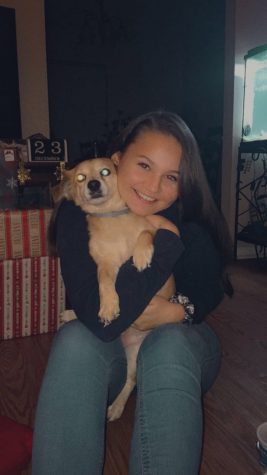 Katie may have a storied past, but she has a very bright future ahead of her. She is very ambitious about what she wants to do after high school and college, hoping to work with babies, specifically neonatal or premature babies Katie also wants to open a no-kill shelter, a daycare, and a nursing home all in one building, as she feels like if you expose all three groups to each other it would benefit them all. After becoming a registered nurse, Katie also wants to open a small business later in life. Katie doesn't want to spend her life working; she wants to spend it having fun, working at jobs that fit her interests and help her fulfill her passions. Despite all her hardships throughout high school, she has still enjoyed her high school years. As a senior, one of her favorite memories is when the class won their first pep rally in her sophomore year. Her absolute favorite memory of high school, however, is when Easton O'Donnell jumped into the water under the bridge and got banned from going outside for a while.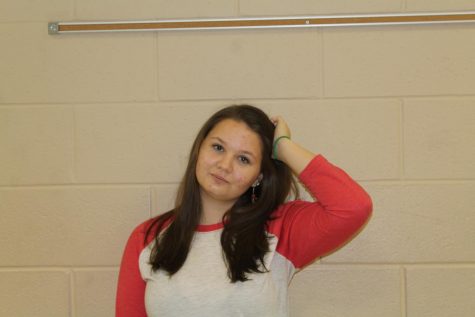 Katie Davis might be one of the nicest people you will ever meet, seriously. All the hardships she has been through made her such a good person. No matter who you are, she will treat you like a friend. Every little thing that happens in life makes her a better person, no matter how small the event. When I interviewed Katie she opened up like a book, like she knew me for years. From her ambitious future to her difficult up-bringing, wherever life takes her Katie will bring a light of pure kindness.