Rocket Man Keeps The Beat
Former president John F. Kennedy once said, "We choose to go to the moon and do the other things, not because they are easy, but because they are hard." This quote is what drove my boyfriend, Trey Faulkner, to pursue his love for space and engineering. Once he graduates high school, he plans to go to college and study to be an aerospace engineer. Trey has always been fascinated by space and the incomprehensible size of everything in space. At first, he thought he wanted to be an astronaut, but after taking Dr. Scott's physical science class his freshman year, he discovered that engineering was what he could really thrive in. One of his favorite phrases is "It's not rocket science." Rather than looking at this as a snarky comment, Trey perceived it as a challenge. He fell in love with the challenge and was driven to do the hard things. Not many schools offer aerospace engineering, but Trey has found one that he would like to go to. After he graduates from Heritage in May, Trey hopes to attend University of Alabama at Huntsville, starting fall of 2021. In five years, Trey sees himself living in Huntsville, Alabama finding a job at a rocket manufacturing company, and getting married. He said he would like to have a nice house with a few acres of land that he can use for farming and fishing. He would also like to find a church in Huntsville that he can attend and serve at. Unlike most people our age, Trey seems to have it all figured out, which is admirable.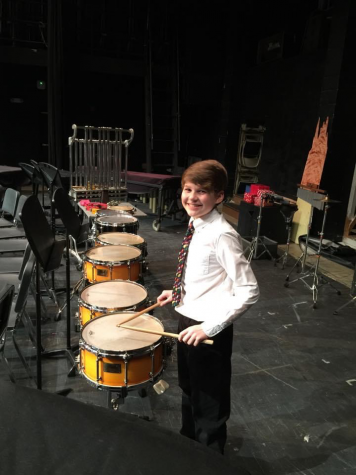 If Trey had a whole day to do whatever he wanted, he wouldn't start his day too early— around ten o'clock exactly. He would eat breakfast and then play "Animal Crossing: New Horizons" on his Nintendo Switch. His new found love for "Animal Crossing" was discovered after my family got the game in April. I started to believe he only wanted to hang out so that he could play "Animal Crossing," but then he got his own Switch. He still hangs out with me, so I guess that wasn't the case. He would continue his day by going to Top Golf and swimming with some of his friends. While hanging out at the pool, he would want to order a pizza for lunch. After swimming for a while, he would like for everyone to go to Pelican's Snoballs. For his last meal of the day, he would like to go to Chick-fil-a and take a trip to Bass Pro Shop. To finish off his day, he would like to go home and play Animal Crossing some more. I don't know about you all, but this sounds like a pretty great day to me.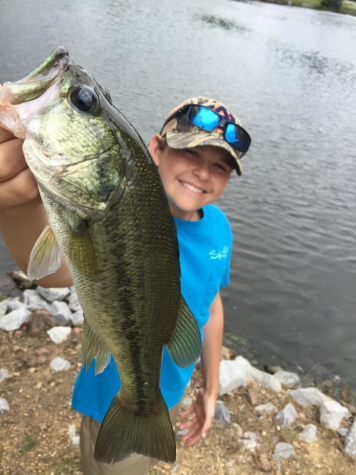 Many people know Trey as center snare for the Legion of Generals, but they may not know that he moved to Ringgold from Birmingham, Alabama in the summer before his eighth grade year. I have never been to Birmingham before, so I was curious to find out what it was like to live in such a big city. 
"The schools in Birmingham aren't much different than Heritage. The class sizes are the same but the number of classrooms and students is larger." 
Trey says that one of the most distinct things about Birmingham is the student athletes. 
"Everywhere you looked, it seemed like you had a D1 athlete around you,." he said. Trey participated in sports such as football, basketball, track, and baseball. Due to having such a busy schedule with baseball and band alone, Trey had to make a decision on what he wanted to keep pursuing once he got to high school. However, sports are not the most important thing to Trey. He recently discovered his love for baseball was not what it used to be, and now he has hopes of participating in indoor drumline this spring. Trey is a member of Peavine Baptist Church and has been attending ever since his family moved to Ringgold. School is something that is very important to Trey, he has worked hard to become a member of the BETA Club and NHS. This summer, he received a Certificate of Merit which placed him in the top five percent of his class in all of Georgia.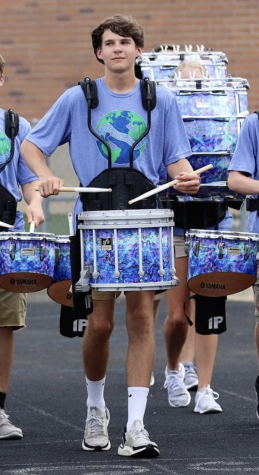 I met Trey almost two years ago and seem to learn more about him all of the time. I learned many things about him while writing this article, things that I probably would not have thought about asking if it weren't for the purpose of this assignment. I'm sure there are plenty more questions I could have asked, but I'll save those for another time.