To Be Frank(lin)
In the middle of the forest, a boy and his father and brother hike to great wonders, enjoying the fresh air and the amazing views at Cloudland Canyon. The boy is none other than Brendan Franklin, a senior at Heritage High School and a first-year Journalism student. Brendan joined Journalism this year because he has always had a passion for writing, and he knew he would regret it if he didn't. His best friend, Rachael Jarmen, also suggested he joined because she thought he would enjoy it. So far, Brendan seems to be satisfied with Journalism and is excited for what lies ahead.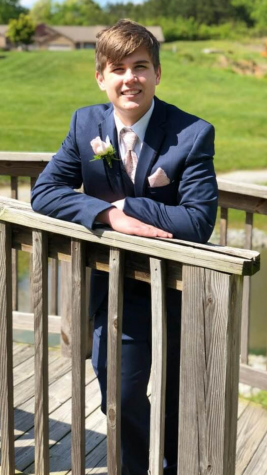 Brendan has recently started participating in theatre as well. This year he is part of the cast for the school musical "Into the Woods" and will be portraying the narrator. Not only that, but Brendan has also started to get involved with musicals outside of school. 
"I love acting," Brendan said. "I love putting on a different character and being a different person."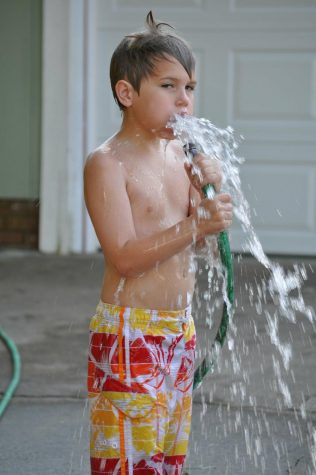 In his free time, Brendan is almost always playing guitar. His guitar is his most cherished possession. He taught himself how to play and has been playing for about five years now, and he has never even been to a single guitar lesson. His all-time favorite songs to play are "Cherry Wine" by Hozier, "She Talks to Angels" by The Black Crowes, and "Is There Anybody Out There" by Pink Floyd. He is clearly a huge music junky, listening to music whenever he gets the chance. His favorite bands are Led Zeppelin, "AKA the best band to ever live," Pink Floyd, The Who, Fleetwood Mac, The Beatles, and Bob Dylan. His least favorite music is country. Brendan absolutely despises country music.
On the weekends Brendan enjoys going hiking with his family in many different places. Whether it be the Chickamauga Battlefield or Cloudland Canyon, Brendan is always up for a good hike. He plans on hiking the Appalachian Trail with his dad and brother after high school.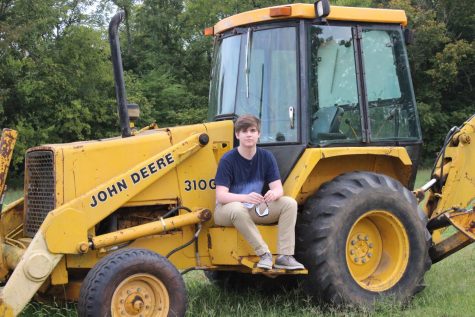 When asked where he saw himself in five years, Brendan explained, "I've obviously graduated college. I want to live in a big city and be a bartender, because you meet a lot of interesting people." 
Growing up in this small town, Ringgold Georgia, Brendan has always felt out of place. "I have always felt like I didn't belong in the countryside, because I'm not very country," stated Brendan. That is one of the main reasons he believes living in a city would be more his forte. In a big city he could meet more people and make connections that he feels like he can't make down in the south. 
Brendan's biggest accomplishment he hopes to make in the future is graduating college. "School's hard for me, so I think college is going to be hard for me too. In high school the teachers work through it with you, but in college you have to basically rely on yourself. So I think even if I just graduate college, that will be a big accomplishment for me." 
Overall, Brendan is definitely a character and seems to have a bright future ahead of him. Whether he becomes a bartender in a big city or maybe even a famous songwriter, Brendan's going places, and I personally can't wait to see where.