Going for the Queen Sweep
With the 2020 Homecoming finally here, it is once again time to select the Homecoming Queen to represent Heritage High School. Every year students in the senior class nominate three representatives, and the top five are picked to be on the Homecoming Court. This year the senior class chose Edy Atwell, Emily Vaughn, Moriah Bone, Faith Horton, and Annie Swanson. Each representative is involved in numerous activities at school and within the community. Together they represent the true nature of what it means to be a General. Having interviewed them all over the course of the past two weeks, I discovered they had interesting perspectives on the whole opportunity.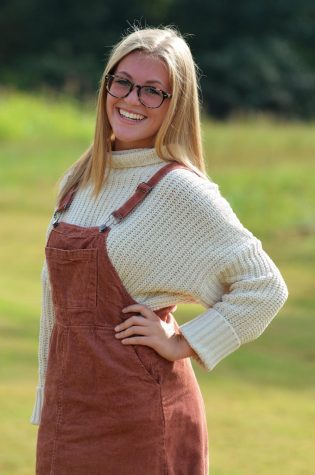 The first representative loves music and is the first person of many to represent the Legion of Generals on the Court this year. Edy Atwell has become involved in many things at Heritage over the past four years. This year she is a mellophone section leader in the band, as well as a member of the SGA, Beta Club, and NEHS. She plans on trying to best represent what it means to be a General leading up to the Homecoming game in order to show why she would be a good choice for Homecoming Queen. She was shocked to be nominated but was also greatly honored that her fellow classmates would give her the chance to represent her school in such a big way. 
"I am really excited for this opportunity and so thankful that the class of 2021 nominated me to be a candidate for Homecoming Queen. I didn't expect this at all, but I am so excited to see what happens in the next few days!" Edy said.
For those who find themselves singing music from "Heathers" or possibly "Les Miserables," Faith Horton is right there with you. Faith is heavily involved in musical theater and has been for many years. She also participates in the Dramatic section of the annual Literary competition and the One-Act Play; she's even been a GHP finalist in Theater. Outside of her artistic hobbies, she is also the volleyball team manager, class Treasurer, and a member of the Beta Club. With all this, she still finds time to work at the YMCA in childcare and referee at volleyball games. Faith was excited to hear that her class had nominated her to be on the court and joked that the first thing she thought about was the dress she was going to wear! 
"I am very excited to be a part of Homecoming, and I think I would make a good representation of our school. I am kind hearted, inclusive, and have a positive energy," she said. " Faith Horton for Homecoming Queen 2020!"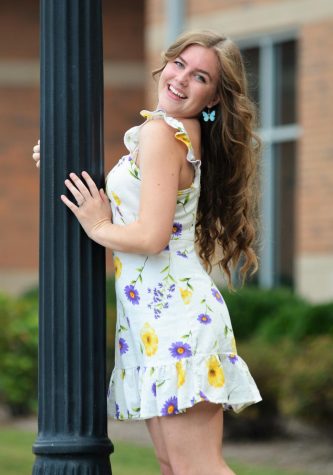 Representing both the band and theater groups, Moriah Bone brings her positive energy and determination to the race. At Heritage, Moriah always participates in the annual musicals, as well as a performance in the Talent Show with the Broadway Club. She is also a part of the Legion of Generals Colorguard, which she says she absolutely loves, and sings along with the Heritage High School Concert Choir. Outside of school, Moriah is heavily involved with community theater. In her spare time, she loves to sing, and if she is not performing you will probably find her thrift shopping. Moriah is extremely excited to be selected to be on the court with "such incredible girls" and looks forward to the entire experience. 
"In all honesty, I am just so thankful that I was chosen to be on the court! There are five wonderful candidates who would all make wonderful queens! I'm looking forward to this whole experience with them!" Moriah exclaimed.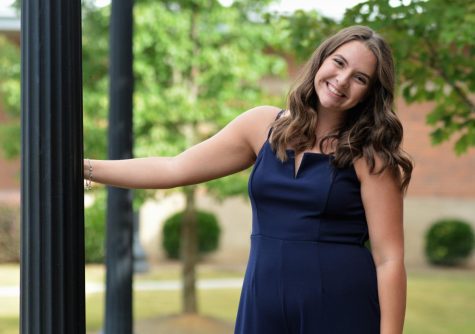 Someone everybody in the band knows, drum major Emily Vaughn has also been selected to run in the race for Homecoming Queen. Emily is a member of NHS, Beta Club, NEHS, Science Club, and HOSA here at Heritage. Outside of school, she is a worship leader at her church, where she is also involved in serving in the children's ministry. When she found out she was nominated, she was ecstatic! She felt honored that the senior class nominated her along with "four other amazing girls." Emily plans on trying to let people see who she truly is. She wants to be an example of someone people want as their Queen and not just a name they remember from a Snapchat story. She wants students at Heritage to choose who they want as their Queen, despite their status and the pressure to vote for someone else. In the end, Emily just wants people to vote for who they feel will best represent Heritage to the best of their ability.
"Vote for who you want. Don't conform to what everyone else is saying on who to vote for. No matter what happens, I am honored to be on your Homecoming Court and am proud to be a General!" she said.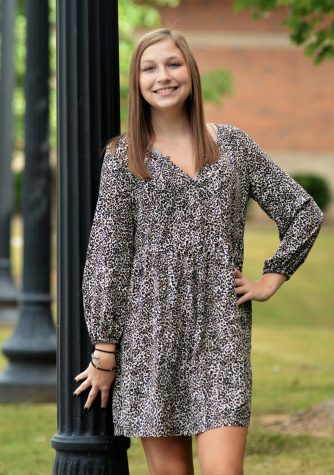 The last candidate in the epic race for Homecoming Queen is Annie Swanson. Annie brings a positive and fun perspective to the Court. She is involved in Beta Club, NEHS, and HOSA. She also helps Mrs. Petteys as an SGA representative. Along with all the clubs she is involved in, Annie is a member of the tennis team this year. After Annie leaves Heritage, she plans to pursue a career in the medical field. She especially finds radiation therapy fascinating. 
So with all these candidates representing such a vast amount of the student body, it is hard to tell who will come out on top. They each have their own approach to the election and have qualities that everybody can relate to. In the end, though, only one girl will be crowned and get the opportunity to represent Heritage High School as the 2020 Homecoming Queen!