whoisameliarose
An artist that is unapologetically authentic to who she is and what she stands for.
A girl that is creating her own mold of her music. A girl who makes music that focuses on mental health, relationships, and toxic friendships. A singer and songwriter from New York. The one and the only, ameliarose.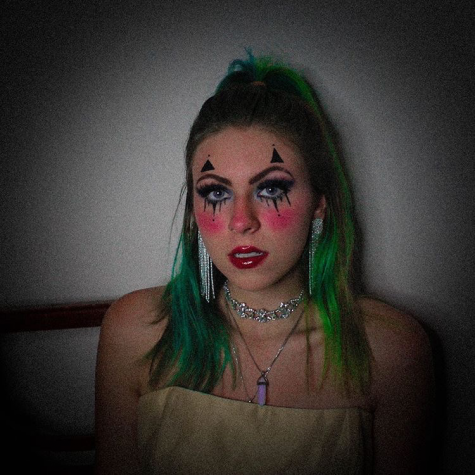 Amelia has always known that music is a passion of hers. "Music feels like an instinct for me," she stated. "I knew from a very young age that all I ever wanted to do was make music." The first song that ameliarose ever wrote was called "Broken." "I was 11 years old, beginning my emo phase," she said. She doesn't think that it is anywhere near as coherent as the songs that she writes now but that it was a good way to start her journey with music. Her dad wrote the song with her, along with writing and playing the guitar chords. 
She was fifteen years old when she realized she wanted to make her own music. "I really wanted to learn how to produce songs and make them sound exactly how I hear them in my head," she said. She actually fully wrote, recorded, and produced her first original song when she was fifteen after she realized she wanted to make her own music. It was called 'afterlife' and she stated that it might still be on YouTube somewhere. It was decent, she said, but she took it off of Spotify and streaming platforms because she felt that it wasn't her style anymore.
Amelia has a few inspirations that heavily influence the way she makes her music. Fiona Apple and Jeff Buckley highly influence her lyrically. Melodically, Amelia is very influenced by 2000's indie rock music with "catchy choruses and belty moments." She has also always loved The Fray. Amelia's favorite band of all time, although not one of her influences, is Nothing But Thieves. "They're one of those bands where every song hits my heart differently," she said. Amelia listens to some bands that most wouldn't know about or even heard of.
Amelia streams every night, and she used to stream on Spoon every night. Spoon is actually where I discovered Amelia; she seemed really interesting and musically talented. "Spoon changed my life," she stated. "I met some of the most important people in my life through that app." She met her boyfriend, Klaus, and some of her best friends. "When I started streaming on Spoon, all of a sudden, I didn't feel alone anymore. I felt like I finally fit in somewhere." Amelia now not only streams on Spoon, but also Twitch, which is new for her. "I still stream on Spoon twice a week, but Twitch has been interesting as well! I think on average, more people join on Twitch just because it's a bigger platform," she said. Streaming helps Amelia show her music to people around the world and share her talent. She gets a lot of support from people that join her streams. Not only that, but Amelia's family is also extremely supportive of her music: "I couldn't ask for more understanding and wonderful parents," she said. Her parents have always supported her music and writing, even when it gets in the way of her sleep schedule.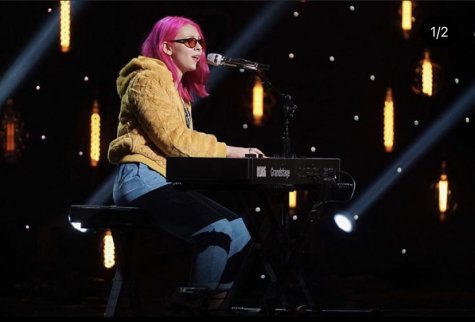 In 2019, ameliarose was on "American Idol," and she got pretty far into the competition. "American Idol was cool!" she exclaimed. "I personally don't really love the idea of competition in music." Amelia performed two original songs, "drown" and "relax," as well as covers of  "Liability" by Lorde and "Strange Bird" by Birdy. Through the whole experience, "I met some amazing people who I became very close to," Amelia said, and her little friend group from the show tries to see each other at least once a year. In January, Amelia flew to Nashville to meet up with some of them before the pandemic made that impossible.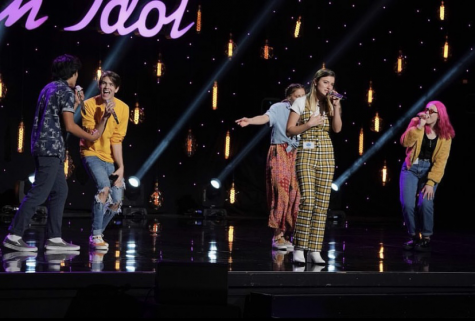 Amelia recently released a single called "vessel." "'Vessel' is about feeling like an outsider in your own skin," Amelia stated. She wrote "Vessel" while going through a very dark time in her life and was recovering from a lot, as well as "amidst a global pandemic where we were all told to isolate ourselves." The single was a turning point for ameliarose and her mental health. "It was an impulse to finally start writing about the depths of my headspace." Before "vessel," most of her songs were about relationships, friends, etc. When she wrote "vessel," she decided to break free from those topics and finally tell people what she was actually going through.
The one and only artist ameliarose has her song "vessel" on Spotify, Apple Music, and other streaming platforms. She has another song coming out on October 30th called "mosquito." Amelia shared that "mosquito" "is about someone who leached on to me like a mosquito, and drained me of who I was." The way she made the song into a metaphor is very artistic and different. People need to know of and about ameliarose and her music; it may very well help many people just as making it helps herself.