From Student Life to Student Minister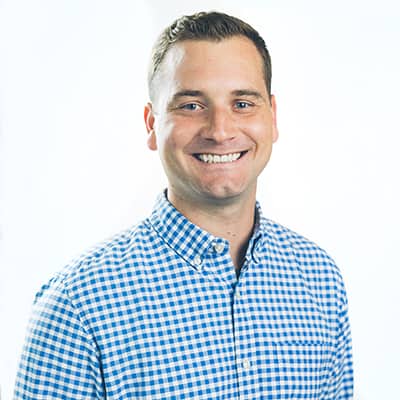 From teaching in a classroom to being surrounded by hundreds of students at church, Logan Meek had been instructing with a traveling summer camp organization called Student Life for 6 years. Student life is an organization that sends teachers to schools that are in need. Throughout this time, Logan came to the realization that his real calling was to work in a church. 
"That was a good opportunity for me and I enjoyed it, but over time I had just realized more and more that I really wanted to be able to use my time at work in a church if the door opens to do that," he said. Logan enjoyed his time with Student Life because it taught him how to handle certain situations while dealing with kids. 
During Logan's time with Student Life, he traveled to Oklahoma to teach high school students in English, but he ended up teaching elementary school instead. Logan taught with this organization up until 2020, when everything shut down, due to Covid. After the program closed, he moved back in with his parents to look for job opportunities. 
"I left my job at Student Life camp in Nashville, and I ended up actually selling my house and moving back in with my parents for a little bit . . . which was equal parts unexpected and kinda depressing," Logan remarked. 
Then the door opened for Logan to become a student minister later in 2020, when a friend of his told him about a position at Rock Bridge Ringgold campus. Logan hopped on the opportunity and ended up getting the job as a student minister. Nowadays, Logan loves his job and stays involved with all of his students at Rock Bridge.
"I talked with someone at Rock Bridge about the job, mostly just out of a favor to my friend in Chad," Logan said, "and one thing led to another, and the next thing I knew I was moving to Georgia to be the student minister in Ringgold."
Logan does not plan on leaving his position at Rock Bridge anytime soon.
"The thing I enjoy the most is the people-forward aspect of being a student minister: I really enjoy building relationships with people. It's a great job."