Who is Connor Richardson?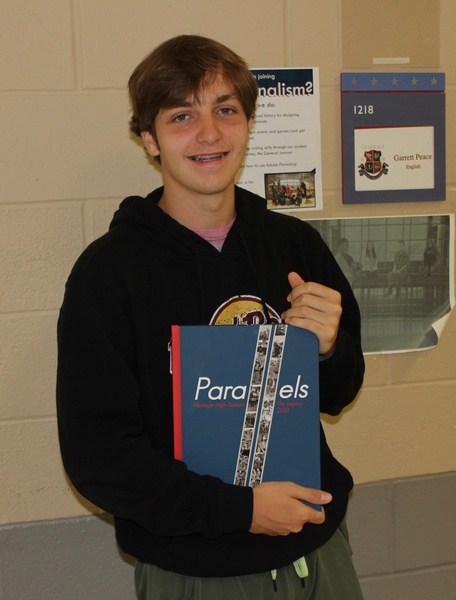 Who is Connor Richardson? For those who don't know, he is a junior here at Heritage who likes to hang out with friends and loves to fish. 
Connor was born on August 27, 2005 in Hixon, Tennessee. He lived there until he was about six years old, when he and his family moved into their grandma's house here in Ringgold. Conner and his family lived in their grandmother's house from the time he was in Kindergarten at Boynton Elementary until he was an 8th grader at Heritage Middle. 
Although he doesn't remember too much about living in Hixon he states that, "Ringgold is a much better place to live in because it's close to a ton of fun things, there are a ton of restaurants, and [there are] great people." 
In his free time, Connor likes to fish, hang out with his buddies, watch videos on Youtube, and listen to a wide variety of music he finds on different platforms. His favorite food is fried chicken, and he loves the Nibblerz meal from Zaxbys. His two closest friends are Dylan Hodges and Evan Wamsley. Connor likes to hang out with Dylan because he is "a super positive person and is always nice to everyone he meets." He loves being around Evan because he is "a super funny guy who always knows how to put a smile on your face." Connor is an employee at Chick-fil-A in Fort Oglethorpe. While he loves being around his co-workers, he does wish he would be placed in different positions while working.  
Connor is a member of the Journalism crew here at Heritage and also would like to join the fishing team later this year. His favorite teacher in the school system is Mrs. Carter. Connor says, "Mrs. Carter was always so nice to people she didn't know. She made sure you had someone say something nice you you everyday."
For the future, Connor wants to do something in the medical field. Although he is not sure exactly what he wants to do in the medical field, he says, "Everyone always looks super happy with what they're doing when I see doctors." Whatever he decides, he is sure to succeed.