Catoosa County Announces Sole Finalist for Superintendent: Former Heritage Teacher Chance Nix
On November 3rd, 2021, Catoosa County Schools publicly introduced the sole finalist for the open superintendent position: Charles "Chance" Nix. Mr. Nix, a former police officer and teacher and current principal of Lakeview-Fort Oglethorpe High School, was approved as the sole finalist for Catoosa County's next superintendent at the school board meeting on November 2nd. The school board will reconvene and vote to finalize this decision on November 18th at 2:00 p.m., as Georgia law requires that 14 days pass between a candidate being named a finalist and the appointment becoming official. If approved, Mr. Nix will step up into this role on April 1st when Catoosa's current superintendent, Mrs. Denia Reese, retires. 
Mr. Nix formerly taught here at Heritage High School and was hired by Mr. Bradford, who still keeps in touch with him. In his time at Heritage, Mr. Nix taught Public Safety, and before that he was a police officer in Dalton and the school resource officer (SRO) at LFO. Our own SRO, Officer Marcus, was an SRO at Ringgold while Mr. Nix was at LFO, and even then, Marcus said, he was "very positive, intelligent, dedicated, [and a] good SRO, good deputy." Mr. Nix exhibited these same qualities in his time at HHS. "While he was here," Mr. Bradford said, "he was exceptional: a great teacher that did an incredible job." Indeed, Mr. Bradford was first led to hire Mr. Nix because he was "energetic." Not only that, but he was and is, according to Mr. Bradford, "very honest, very hard-working, and very sharp—an exceptional educator." "Knowing him while he was a resource officer at LFO," Mr. Bradford noted, "he was just on the ball. You could tell back then he would be very successful." Coach Beagles agreed, noting that "he had one of the most sought-after programs here" and that he "was very positive, very energetic."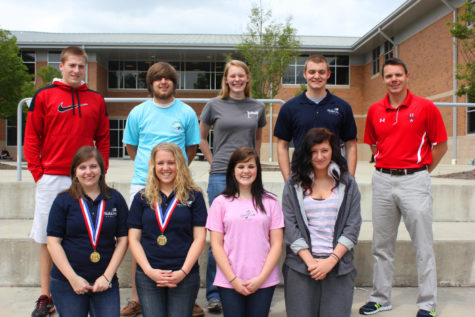 Mr. Nix made his Public Safety class "an experience," Coach Beagles said, and "the kids really gravitated towards it, and [he] really jump-started that program." Mr. Kevin Trobaugh, a current Social Studies teacher at HHS and a teacher at the time Mr. Nix worked here, said something similar, remarking that when he arrived at Heritage, "he really jumped into being a teacher." "He wasn't just here to fill the position; he wasn't just here to get by," Mr. Trobaugh said. "He wanted to be a good teacher so he did the things to be a good teacher. He learned a lot, his classes were interesting and engaging, and . . . the kids always enjoyed his classes; the kids were always talking about his classes. He was a good teacher, especially for a new teacher." Coach Beagles attributed Mr. Nix's success to the fact that he, like our current Public Safety teacher, Officer Crane, "was also a former police officer . . . [and] had actual field knowledge of what he was teaching, instead of just being out of a textbook."
After teaching at Heritage for six years, Mr. Nix left in 2014 to take on the role of assistant principal at West Side Elementary. The following year, he returned to LFO—this time as an assistant principal. Mr. Nix became the principal of LFO in 2017 and has served in that position in the years since.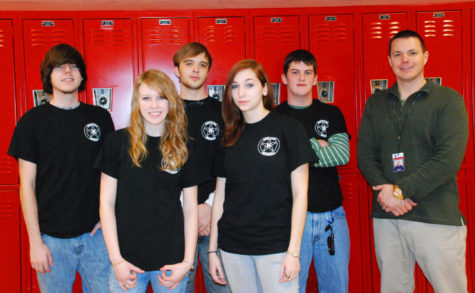 Throughout all this upward movement across the county, Mr. Nix continued to maintain ties to Heritage. His two daughters, Hailey and Tabitha, came up through the Heritage schools and eventually graduated from HHS. Furthermore, Mr. Nix's wife and his daughter Hailey currently teach at Heritage Middle School. Over the past five years, Mr. Bradford said, Mr. Nix has only "continued to grow and just get better and better." In our conversation with Mr. Bradford, the word "energy" came up again and again: "When he became principal at LFO, he really energized that school. He got a lot of people on board and started moving them in one direction." Mr. Bradford knows that Mr. Nix is going to bring a similar energy to our county office and will make a huge impact. Coach Beagles concurred, saying that he was "very tickled for him, very happy for him."Mr. Nix "just has that 'it' factor," Beagles said, and "he has the ability to inspire people and to lead people," in addition to being "an outstanding communicator." Mr. Trobaugh weighed in with a teacher's perspective: "I think he'll do the same thing with that job that he's done with all the other ones: he'll come in full force and really get into it and really work hard at it and do a good job." One quality that sets Mr. Nix apart, says Trobaugh, is that he's "got a nice cross-section of everything. It's not like he's worked at all Lakeview schools or all Heritage schools, all Ringgold schools. I think that experience will help him be a superintendent for the whole county, and that experience will help him with caring for all students and doing the best for all students."  
When the news broke on November 3rd, Mr. Bradford was quick to congratulate his fellow principal and former Heritage teacher. "I've told him that I'm proud of him and that I trust him to do a great job," he said. "If he ever needs me, he can talk to me." In talking to this reporter, Mr. Bradford shared one of his favorite memories of working with Mr. Nix. "When Chance got his first assistant principal job, he gave me a lightsaber as a way of saying thanks for helping him," Mr. Bradford said, "and I've kept it in my office ever since." One wonders if a similar congratulatory gift will be making its way to Mr. Nix.