Introducing Allie Boyd
What do you consider to be true happiness? For Allie Boyd, it is sitting on a porch at the beach overlooking the ocean, writing stories. It's also being murdered apparently. 
Allie is a huge fan of "Scream," so when asked how she would want to die, she said she would want to go out like in a "Scream" movie. She said she would want it to be in the book room at the school because "it would be a good chase scene." When she's not watching "Scream," Allie plays soccer at Heritage High School. She said, "I've played soccer since I was five years old. My parents have tried to put me in other sports, but I didn't enjoy them as much as soccer. There is just something about soccer. I have always felt free on the soccer field."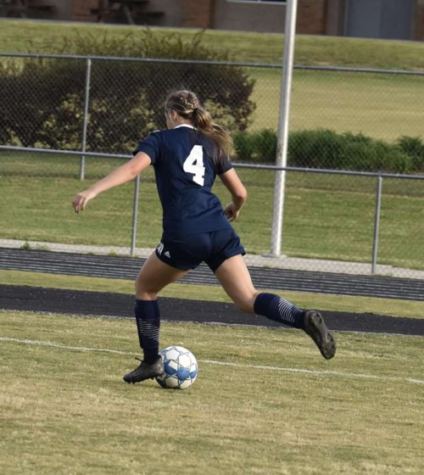 When asked about her future, she said, "I would like to go to UGA or UTC." Chattanooga is one of Allie's favorite places. She said, "I have always loved Chattanooga, and every time we go there I feel at home." She loves to go to the Art district downtown. She said she wants to be a journalist because she "has always loved writing, so I would love to be a journalist. I also love writing books." When asked, though, she doesn't like to read. Her mom has said she is surprised she is such a good writer, but she doesn't like to read.
Allie also has a miniature schnauzer whose name is Jasper Remington, who normally likes to play but sometimes "turns into a gremlin and attacks me." Allie also plays "Call Of Duty" in her free time. She plays the older Call of Duties because they are nostalgic. She also listens to a lot of music. Her favorite band is Fleetwood Mac. Her favorite songs by them are "Dreams" and "Seven Wonders." 
Allie is a pretty neat person and hopefully she does good in her life and her journalism adventure. Hopefully she gets into a good college and she follows her writing dreams.