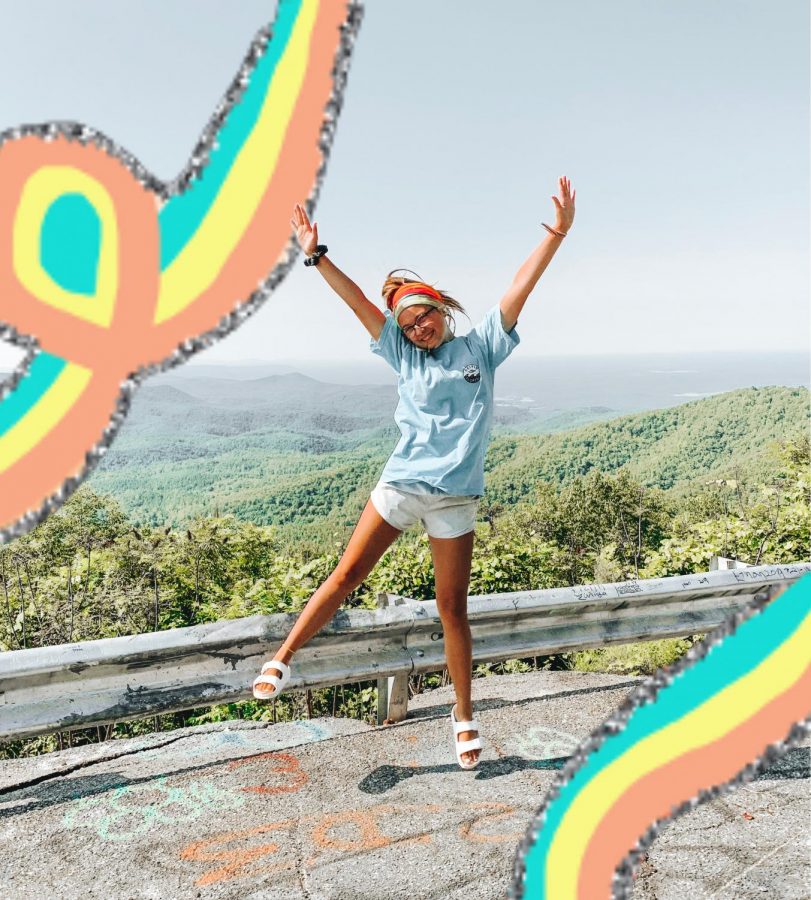 Makaela Patten, the editor-in-chief of 2019-2020
The Legacy
, is a senior at Heritage High School and a fourth-year Journalism student. Having been in the class for so long, she has seen a lot: two Journalism teachers, countless plays and games through the lens of a camera, dozens of SIM cards, a taxidermied groundhog named Bobby Shannon, and 11 (soon to be 12) yearbooks, just to name a few. Her current plans for after high school include going on to get a degree so that she can teach what she loves most, Art, and one day starting her own family.
Outside of school, Makaela enjoys hiking, spending money that she doesn't have, painting, cooking, swimming, taking pictures of her friends and her adventures, playing with her cats, Charlie and Arlo, and listening to music. Lots of music. Some of Makaela's favorite bands/artists include, but are not limited to: Childish Gambino, Tyler The Creator, Jhen
è Aiko, Peach Pit, WILLOW, Current Joys, Hobo Johnson, Billie Eilish, Joji, and BROCKHAMPTON.
When she isn't at school, she is either at home, her wonderful boyfriend's house, blending smoothies at Smoothie King or lifeguarding at Lake Winnie. Makaela's past three years here at Heritage High have flown by, and she's working her hardest to make the most of her fourth and final year. She looks forward to being the editor of her school's yearbook and can't wait to see what the future holds.
Makela Patten, Staff Writer
Dec 09, 2019

inTERRYgation: Time Travel Edition

(Story)