The 5th Annual Butterfly Festival
The time has come back around. The fifth annual Butterfly Festival is taking place this weekend on September 3rd from 10 a.m. to 3 p.m. at Heritage High School on the soccer practice field. HHS teacher Mr. Jason Carter, whose family started the Butterfly Festival, described it as "a family-friendly event that has something for everybody." At the festival, visitors can expect "games, a petting zoo, inflatables, balloon twister, vendors and food vendors, and live entertainment" from local performers. The cost to get in is $10 dollars per person, and if there are more than 5 people they will not pay over $50 dollars. The proceeds from the festival will go to Jacksonville State University and to the funding of the Katie Beth Carter Memorial Scholarship at Heritage High School.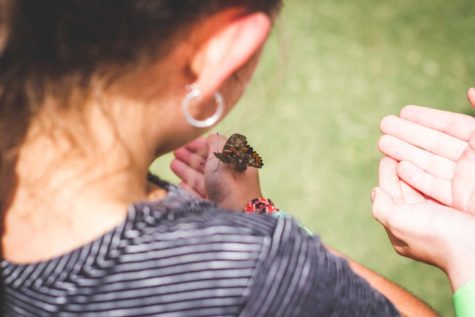 The Butterfly Festival began in 2017 and has taken place on Labor Day weekend every year since. Founded by the Carter family in honor of their daughter Katie Beth Carter, who passed away in 2016 on Labor Day, the Butterfly Festival is a labor of love for all involved. "We created [the festival] in order to give back to our community after the loss of Katie Beth because they were so good to us," said Mr. Carter, "as well as to honor her memory." The Festival also helps raise money for Live & Love Ministries, which was created to fund scholarships and support the Katie Beth Carter Memorial Institute in Nicaragua. "I think for me, my favorite part [of the festival] … to see people that are with their families and having a good day. But at the very end of the festival, we do a butterfly release." Mr. Carter said. Mr. Carter also states, "… [My wife] gets the monarch butterflies." This is just a fun way to honor Katie Beth in a special way.
Come on down to join us in all of the fun. We hope to see you there!