Homecoming Court: Kadyn Moore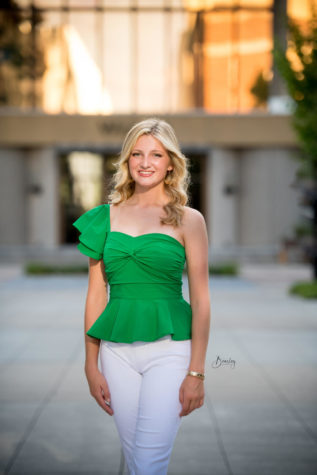 Kadyn Moore is one of the Senior Representatives for this year's, a chance to be homecoming queen. Five seniors were picked, and she was over the moon that she was a part of it. "I was definitely shocked and excited because it's such an exclusive thing. It means a lot to me and it made me feel very nice about the nomination," she said with a glowing smile on her face. Kadyn has so many parts that she is excited for. "We've got a close group of girls who are on the court together, I think just getting ready and taking pictures with that specific group is going to be a whole lot of fun." The representatives are Tia Eaves (9th), Caleigh Jackson (10th), Emily Lin (11th), Susanna Kate Bunn (12th), Avery Frost (12th), Lydia Locke (12th), and Riley Reeves (12th).
Every year before the announcement of homecoming queen is made there is a shopping cart parade followed by a pep rally. Each of the homecoming representatives gets to decorate their own golf cart to ride in during the parade. Kadyn's theme is floral for this year. This week, the court girls are all going to get together one day after school and put it together in the band hallway. "I'm excited about that because we'll get to like bounce ideas off of each other." Also, every girl gets an escort to walk with them in the pep rally. This year Mrs. Petteys is Kadyn's escort. She says, "I've been friends [with Mrs. Petteys] for two years as well as my teacher. She always gives me really good advice, and I always know that I can go to her and talk to her"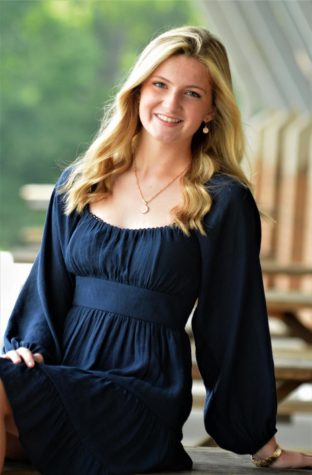 Kadyn Moore is a dancer at Heritage, but above all things her favorite thing to do above all things is theater. "I love performing in front of people. It kind of combines the things I like to do like dance and act. It is all rolled up into one," she says with a passion. Along with this, Kadyn also loves to read all different kinds of books. She says, "I'm reading the "Seven Husbands of Evelyn Hugo". I am not very far in, but I've heard a lot of good things [about it.]" While Kadyn is hardworking and determined, she is super kind and a positive person while she tries to uplift our community and our school. For an example, she also competes for Heritage Literary for Dramatic Interpretation.
After high school, she wants to attend UGA and double major in Spanish and Theater. "I am a part of the Spanish program here and it has really impacted me and I did the Nicaragua missions trip in February," Kadyn said, "I planned to go again because it was just such an experience and I want to continue my work with them because we've got a really good thing going on." 
Kadyn does many things she participates in theater and dance. She also has two seasonal jobs, one in the summer and one in the winter. In the summer she is a lifeguard at "Lake Winnie", and she acts at Rock City during the winter. She is a princess this year. Along with this, she has different characters she dresses up as during the spring. Also, since Kadyn loves to act so much, she is Joe March "Little Women"" in the spring play here at Heritage this year. A cool fact about Kadyn is that she has been on the tennis team for the past three years, but isn't competing this year because she is letting theater take the lead in her life.
Kadyn is an all around amazing person that will do anything for anyone. She will do great things not just for the school but for everyone she meets anywhere she goes. Congratulations for becoming a homecoming representative!