Zipping Into Leadership: SkillsUSA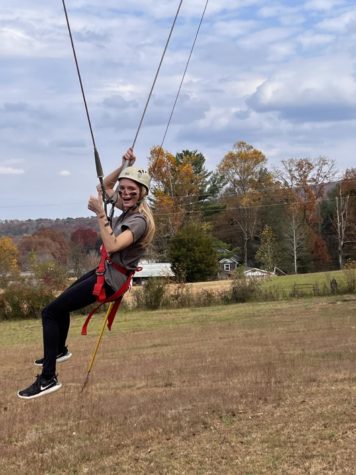 On November 2nd and 3rd, SkillsUSA students went to Camp Lookout for a leadership and bonding trip. Damien Grayson is one of the many students who participate in SkillsUSA. He is a part of the drafting category with Mr. Dodson. "It was mainly just a bonding experience because you don't usually get out there with other members, it was coming together almost feeling like a family," Damien Grayson said. During the trip, all the students joined LFO's SkillsUSA students to participate in fun activities like high rope and low rope obstacle courses. In their free time, they played basketball and Gaga ball.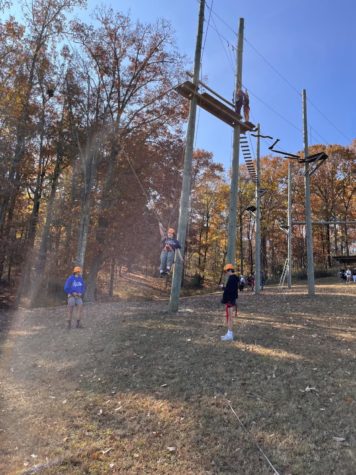 SkillsUSA is a group of students who can compete in many different categories to win medals and on the side, they do community projects for those who need help or assistance. These groups include our HHS graphic design, public safety, drafting, and video production teams. Each of these groups compete with different projects to try and place as high as they can. Graphic design students make things like t-shirt designs. The options are endless with t-shirt designs. Drafting students usually compete in architectural drafting and technical drafting. Austin Whaley is a 10th grader here at HHS. He says, "I am competing with the project that they will give you models and you have to draft them on an online program correctly." Public safety kids compete in the Criminal Justice Competition, which includes the criminal justice quiz bowl and high-risk vehicle stop. Video Production is doing things like sports highlight reels about football and other sports highlights. They can make videos that draw you into a game to make you want to watch it.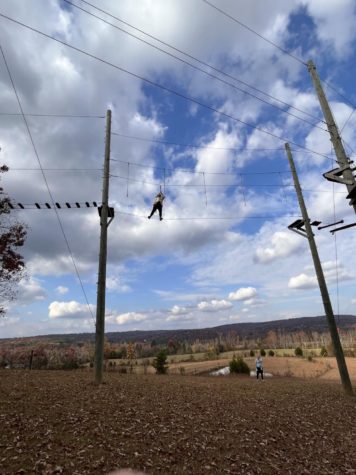 Outside of competing, the SkillsUSA students have fun building relationships with their team as well as helping out in the community. They do things like have a spooky movie night with HOSA, along with helping the community by taking down the flags after Veterans Day is over. SkillsUSA impacts so many people in different ways. It makes you "end up doing a lot of things that you wouldn't typically do," Finn Dempsy said. Finn is a 9th grader who participates under Mr. Dodson with drafting. SkillsUSA helped students learn in a very fun, adventurous way. Elliot Afonshina says, "[I learned that] even though you might not be very social with people, you still have a chance of getting along with people. Elliot is a 9th grader who also participates under Mr. Dodson with drafting. You shouldn't be shy." The students also had a blast on the trip and learned a lot of valuable lessons. This was a trip to never forget.