OUT WITH THE OLD, IN WITH THE . . . NEW?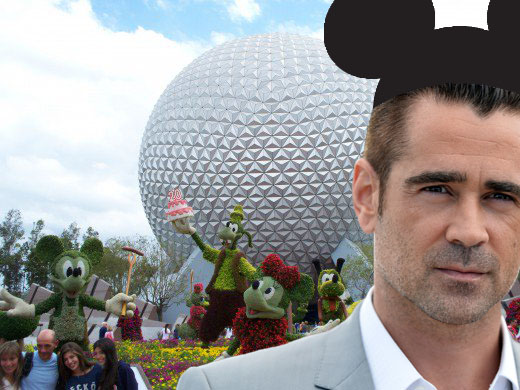 Following the success of movies like "Maleficent," "Cinderella", and "Beauty And The Beast," Disney has announced plans for a plethora of live action remakes of Disney movies from the past 70 years. First on the list is "Aladdin." The director is Guy Ritchie (director of "Sherlock Holmes" and "The Man from U.N.C.L.E."), and it will be released on May 24, 2019. Mena Massoud will be playing Aladdin, and "Power Rangers" actress Naomi Scott will be playing Jasmine. Kevin Hart passed on the role of Genie, but Will Smith has agreed to play him.
The live action "Dumbo" will be directed by Tim Burton, and this isn't his first time working with Disney. It will be released on March 29, 2019, and the cast includes Colin Farrell, Michael Keaton, Eva Green, Danny DeVito, Nico Parker, and Finley Hobbins. "Mulan" will be directed by Niki Caro ("Whale Rider," and "McFarland, USA") and will be released sometime in 2019. The cast has not been announced, but it will be all Chinese actors and actresses.
"James and The Giant Peach" is still in early development, with the director and release date unconfirmed, but novelist/screenwriter Nick Hornby is writing the script. "Peter Pan" and a "Tinkerbell" movie are also in the works. David Lowery will be directing, and he will also be writing with the help of Toby Halbrooks. "Tink" will be written by Victoria Sprouse, and Reese Witherspoon will be playing Tinkerbell. "Pinnocchio" will be written by Chris Weitz ("Rogue One"), and Sam Mendes ("Skyfall") is in early talks to direct. The release date and cast are still to be announced.
Finally, a live action "Winnie and the Pooh" will be released on August 3, 2019, and will be directed by Marc Foster ("Quantum of Solace" and "Finding Neverland"). The writers are Alex Ross Perry and Tom McCarthy. The cast is Ewan McGregor, Hayley Atwell, Jim Cummings (Winnie), Brad Garrett (Eyeore), Nick Mohammed (Piglet), and Mark Gatiss. The plot is similar to "Hook." The movie will revolve around an adult version of Christopher Robin who has grown out of his imagination and what happens when Pooh shows up on the now-businessman's doorstep.