Ben Affleck Wants Out
Hang on for a minute...we're trying to find some more stories you might like.
Ben Affleck's Batman may be coming to an end soon. Affleck doesn't want to continue playing the character anymore, so he's looking for a way to segue out of the DCEU. There's three likely ways that will happen. "The Batman" (title unofficial) could be dedicated to the story of Bruce Wayne passing the cowl to another actor, the movie could end with Bruce Wayne's death, or the timeline change of "Flashpoint" could erase or drastically alter the character. Either move is going to shake up the schedule. Batman has always been a big part of DC's plans. He was in the tragically disappointing "Batman vs. Superman," he's in "Justice League," and of course, he's in the upcoming "The Batman." A solo movie has always been a huge priority. Affleck was slated to co-write, direct, and star in the movie. He's since dropped out of the first two jobs, and he wants this movie to be a way out. Affleck wants it to be "cool and graceful." With the exception of "Wonder Woman," the DCEU has been anything but "cool and graceful." But a new Batman might rekindle public interest in DC's movies even more. After Affleck dropped out of directing/writing for "The Batman," Matt Reeves (director of "War For The Planet Of The Apes") took over and completely scrapped Affleck's script. Reeves already has a replacement in mind for Ben Affleck, but that replacement won't be announced until he (or she) is needed.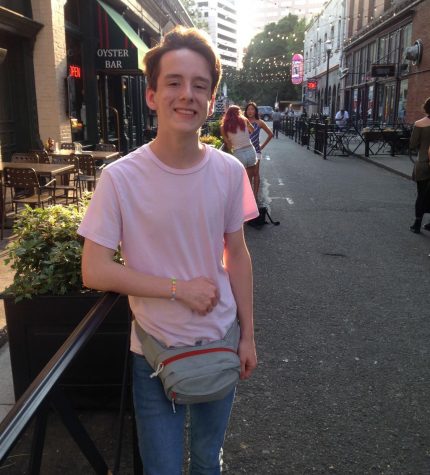 Shane Morehead, Entertainment Writer
Shane Morehead is a fifth-time Journalism student and a first-time junior. He has written for three different editors, two teachers, both the News and...