A NEW FUTURE FOR MARVEL
Hang on for a minute...we're trying to find some more stories you might like.
"Avengers: Infinity War" and "Avengers 4" will be filmed back-to-back because of the frantic and varied schedules of the actors of the entire Marvel Cinematic Universe. "Avengers 4," the title of which has been held back for fear of spoiling it, will be something of a finale. There's likely going to be deaths and exits for some characters, but newer ones like Tom Holland's Spiderman will definitely stay. Chadwick Boseman's Black Panther will probably be staying around for a while, and Benedict Cumberbatch's Doctor Strange could go either way. Contracts are expiring for Robert Downey Jr., Mark Ruffalo, Chris Hemsworth, Jeremy Renner, and Chris Evans. Some of those people have been doing movies for a long time, and it's about time for newer characters to be brought in. Kevin Feige (President of Marvel Studios) said that there's 20 movies on the way that are completely different from what we've seen in the past. Some of those movies are "Black Panther," "Ant-Man and the Wasp," "Gambit," and "Captain Marvel." The studio has rights to over 7,000 characters, and they're going to use them. There are comic books that haven't even been touched, and newer ones still coming out. Feige also said that there will be two distinct periods in the MCU: everything before "Avengers 4" and everything after "Avengers 4." Disney CEO Bob Iger said, "We're looking for worlds that are completely separate–geographically or in time–from the worlds we've visited." So some of those movies won't intertwine with the current characters at all. Marvel has a lot of potential for what they could do with large budgets and so many characters. It's unsure whether those movies and characters will be as beloved as the current ones, but people seem to trust that it will be good and will go see it on the sole basis that it's by Marvel. Part one of the conclusion to the MCU, "Avengers: Infinity War," will open in theaters on May 4, 2018.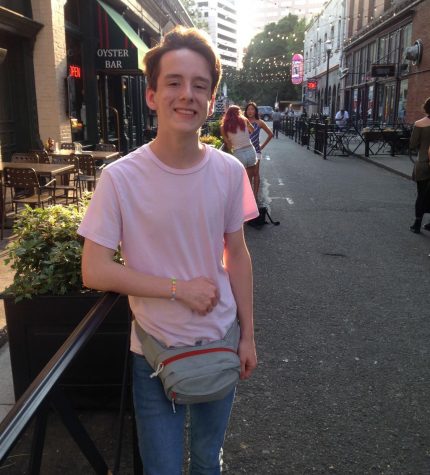 Shane Morehead, Entertainment Writer
Shane Morehead is a fifth-time Journalism student and a first-time junior. He has written for three different editors, two teachers, both the News and...