THE STRESS TEST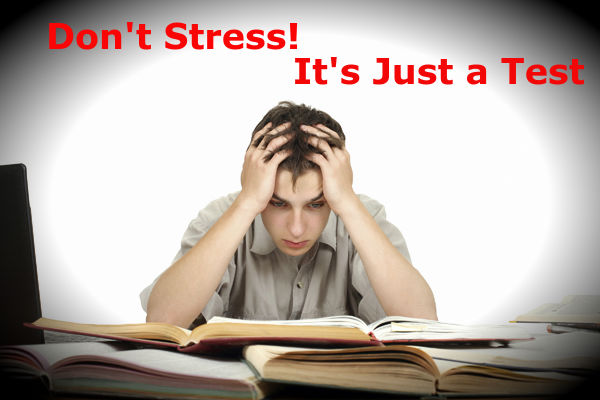 A student has never not experienced test anxiety. Tests are a big part of a student's school life, and sometimes it can lead into their normal life. For example, a student could have a spanish test the next day, but their friends want to hang out. The student would have to chose between possibly getting an A or risk failing the test because they wanted to hang out with their friends.
Stressing over a test can also have negative effects on a student's sleeping habits. Some students will have a great night's rest while others could be so stressed or overwhelmed with the test causing them to not get any sleep. Stressing over a test can sometimes have a negative effect over student's eating habits as well. Some may stress eat, causing them to eat too much, or some could be studying too hard and lose track of time. Students may allow stress so much that during the test they may skip over questions or get stuck instead of taking the test slow. This could also result in failing the test.
To avoid these stressing habits, students can be more prepared. If they know that the test is going to happen in a couple of weeks, then they can start studying then. By doing this, they can also spread out their studying over the course of the week, and then, the night before, they can go to bed, they can review, get a good night's rest, and then be ready for their test.
Stressing is a habit that will definitely not go away, but stress testing can be be a habit that goes away if you prepare yourself better for the test. So, expand you study session, get some sleep, take the test slowly, and then pass the test.