IT'S A PLANE, IT'S A BIRD, IT'S AN UMBRELLA
Hang on for a minute...we're trying to find some more stories you might like.
Latest in the world of remakes, reboots, and sequels is the new "Mary Poppins" movie on the way. Don't be worried though, it's not being remade. The untouchable classic is just getting a sequel. "Mary Poppins Returns" will still be in musical form with a similar tone. A very brief teaser trailer was released recently. The title character Mary Poppins will be played by Emily Blunt, who comes back into the Bank's families lives after they suffer a loss. Michael(Ben Whishaw) and Jane(Emily Mortimer) are adults, but Mary Poppins is about the same age. Michael's children are the focus of Mary Poppins this time, and there's three of them. Mary is aided this time by a lamplighter(rather than a chimney sweep) named Jack, who is played by Lin-Manuel Miranda. While Emily Blunt isn't the first person who comes to mind when thinking of someone to fill such a role, but the decision is ambitious. Emily Blunt isn't well known for roles in musicals, doing better in heavy action movies like "Sicario" or "Edge Of Tomorrow." However at the same time she isn't totally inexperienced, because she performed well in "Into The Woods." Other cast members include Meryl Streep, Angela Lansbury, and Dick Van Dyke, who played in "Mary Poppins." The length and depth of the trailer shows how early the movie is in development, but should be ready for it's Christmas release.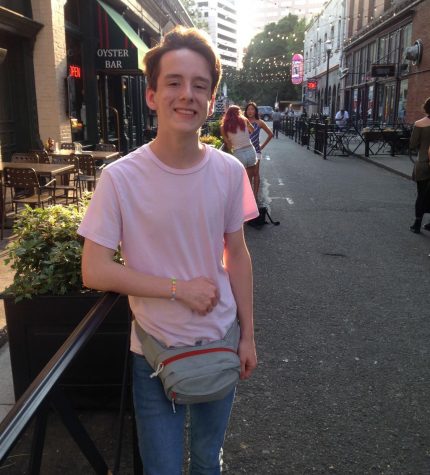 Shane Morehead, Entertainment Writer
Shane Morehead is a fifth-time Journalism student and a first-time junior. He has written for three different editors, two teachers, both the News and...