ON THE LOOSE
Hang on for a minute...we're trying to find some more stories you might like.
It seems to be one great year to be a One Direction fan, with the constant new solo releases from every member. One member particularly has truly became a fan favorite: Niall Horan. Niall was always the group's sweet folk singer, who recently had an Eagles inspired debut album. The album channels what Niall sings best: acoustic and rock. The folk-pop album, entitled "Flicker," begins with a pop-rock jam called "On the Loose" that sounds like something you would hear while on vacation at the beach. Track two is "Slow Hands", which is probably the most song everyone knows since it has been playing on the radio ever since its release. "Slow Hands" kind of echoes one of Ed Sheeran's songs. Low-key and relaxing,"This Town" drips with nostalgia, while "Too Much To Ask" is an acoustic ballad that is away to catchy not to sing along to.The tilted track "Flicker" is another great song on the album, which happens to be Niall's favorite. With the lyrics: "When you feel your love's been taken. When you know there's something missing," "Flicker" is definitely more on the acoustic side. Along with "Flicker", "You and Me" is a prime example of Niall's fabulous storytelling ability. "Mirrors" is another pop ballad about how Niall "needs love to hold him closer in the night." With so many amazing songs on the album, it truly reveals how strong of an artist Niall is. "Flicker" also proves how a previously boyband member can branch out into his own ways with his music.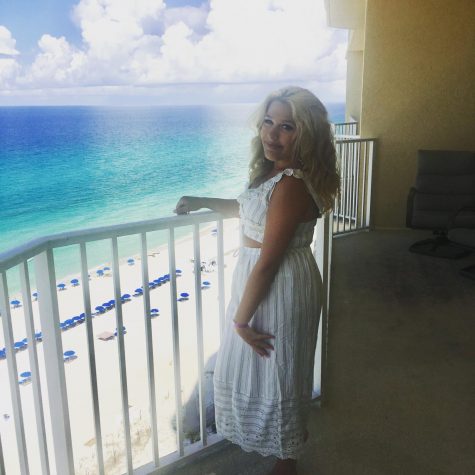 Grace James, Entertainment Writer
Grace James is a senior here a HHS and has been involved in Journalism the previous year. Writing has always been a passion for Grace. She plans to major...