CALL OUT HIS NAME
Hang on for a minute...we're trying to find some more stories you might like.
2018 has been a year where a lot of great albums have been released. On the top at this great albums list is The Weeknd's new album "My Dear Melancholy." The album was released March 29 and has gained so much media since then, including 26 million streams. Unlike "Starboy", "My Dear Melancholy" is an album that cuts deep. The Weeknd has a reputation of singing lonseum breakup songs and this album is packed full of songs like so. The set starts with a ballad, which is a rather brute. "Call Out My Name" begins two measures of spectral piano notes and a dollop of hurt: "You gave me comfort, but falling for you was my mistake." Many fans speculate most of the songs on the album are about The Weeknd's relationship with Selena Gomez and how she left him with a broken heart. Then there is "Wasted Times", which is about reminiscing on a past relationship: "Wasted times I spent with someone else/ Reminiscin' how you felt." With songs like "Hurt You" and "Privilege", it is obvious Abel (The Weeknd) is only wanting the best of a relationship, but keeps getting hurt. Although there are only six songs on the album, Abel gets his point across clearly verse by verse: love hurts. "My Dear Melancholy" is a breakup album, the kind that does not  name names but gives enough private details to crack the code about who the songs are really about. Although it is no poppy/gleeful album, it is definitely worth listening to. Abel poured his soul into it and that's what makes it so good.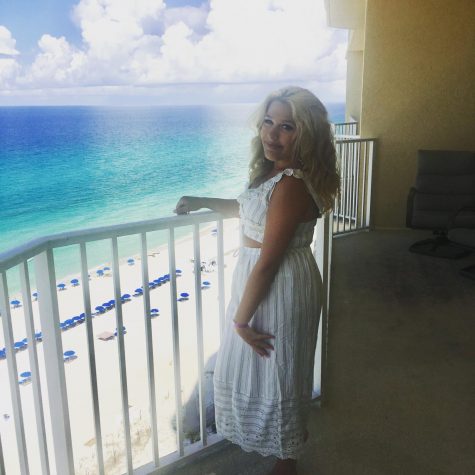 Grace James, Entertainment Writer
Grace James is a senior here a HHS and has been involved in Journalism the previous year. Writing has always been a passion for Grace. She plans to major...