SING IT LOUD
Hang on for a minute...we're trying to find some more stories you might like.
ABC's "American Idol" has been an audience favorite since it first aired in 2002. Well now the show has finally returned for the 16th season. "American Idol" is back, and whether you like it or not, it's ready to show you new American singers wanting a chance to make it to Hollywood. The new season is very similar to the others, its just that there are different judges. The current judges of the singing competition are Katy Perry the dark horse of pop music, Lionel Richie the charming R&B singer, and last but not least country heartthrob, Luke Bryan. I know you're probably thinking "what about Simon Cowell?" Sorry to let you down, but Simon is not among these judges and yes that means no rude comments from him that the audience thrives for!  Besides this fact, the competition and the judges' final decisions on contestants will literally keep you on the edge of your seat. So far, the first round of auditions have taken place in New York, Los Angeles and Nashville. All of the episodes so far have include heartwarming yeses and heartbreaking nos.This includes contestie Layla Spring (16) who brought her adorable 7 year old sister along for the ride.The lucky girl gets to go to Hollywood. On the reject side includes a girl named Koby who thinks she is the best musical theatre actress in the business. The key word is thinks, because when she opens her mouth she has notes going all over the scale. While there were many more interesting and talented auditions, I can't give you any more spoilers! You'll have to watch to find out every Sunday night at 8 pm.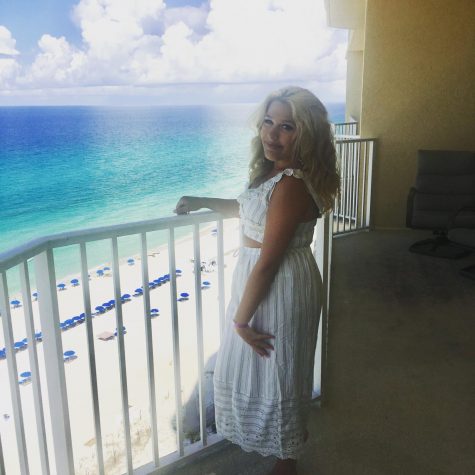 Grace James, Entertainment Writer
Grace James is a senior here a HHS and has been involved in Journalism the previous year. Writing has always been a passion for Grace. She plans to major...