IT'S HEREDITARY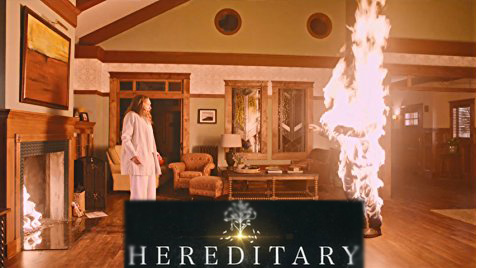 Hang on for a minute...we're trying to find some more stories you might like.
Amid the storms of praise and criticism for John Krasinski's "A Quiet Place," other horror movies have been pushed aside lately. One that shows promise is "Hereditary." It's coming from A24 (a favorite studio of mine), and the director at the helm is Ari Aster. Aster is very new to the business. His first and latest project was "The Strange Thing About The Johnsons," a twenty-nine minute long movie released in 2011. He's written a few other shorts and that's the extent of his career. While experience usually indicates a good director, some people do great on their first- or second- try. The cast includes Milly Shapiro, Alex Wolff, Toni Collette, and Gabriel Byrne.
The movie is rumored to have drawn inspiration from horror classics such as "The Exorcist" and "Firestarter," as well as a huge influence from "Stranger Things." While that's a lot of elements they're borrowing, the short trailer demonstrates that the movie is it's own thing. The plot is centered around the children of the Graham family discovering dark secrets about their ancestry after the tragic death of their Mother. The daughter(Milly Shapiro) has been compared to everyone's favorite character on "Stranger Things:" Eleven. A minute long trailer gives a glimpse of the tone and techniques employed in the movie and does a good job of scaring you while being chillingly creepy. The horror is currently slated for an early June release date.