FALLIN' FOR YOU
Hang on for a minute...we're trying to find some more stories you might like.
Summertime beholds a lot of new movies people are dying to see. One in particularly is the remake of 1987 hit "Overboard." Producers of the remake stated that it was a "fresh take on the ironic comedy." But it is a remake, so the plot is a little different than the original movie. In the original film, a wealthy woman named Joanna is living a life of leisure with her husband. One night, she falls off their yacht and suffers from amnesia. Dean, a widowed carpenter with four kids, who once worked for the woman, arrives and claims she is his wife. In the 2018 remake, the roles are reversed. Leonardo is a selfish, spoiled, rich playboy from Mexico's richest family and Kate is a single class mom of three hired to clean Leonardo's yacht. Hince the title of the film, Leonardo falls overboard one night while he is having a party on his yacht and wakes up with amnesia. Kate shows up at the hospital and claims Leonardo as her husband to get revenge and put him to work, prior to him refusing to pay her for cleaning his luxury yacht. At first he is miserably with his new life, but soon earns respect for his new "family" and sparks begin to fly between Kate and him. After all, they always say opposites attract. "Overboard" is set for release on May 4, 2018. With Anna Faris as Kate and Eugenio Derbez as Leonardo, there is no doubt this film will be hilarious.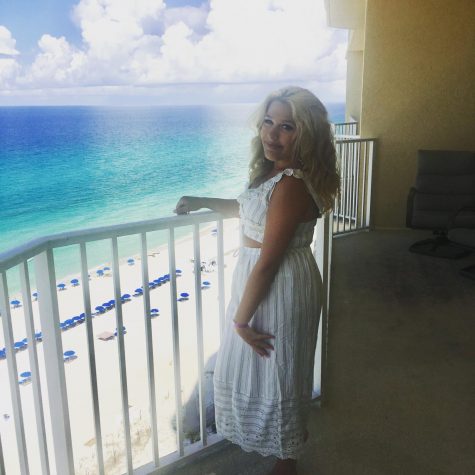 Grace James, Entertainment Writer
Grace James is a senior here a HHS and has been involved in Journalism the previous year. Writing has always been a passion for Grace. She plans to major...