THE R&B GODDESS
Hang on for a minute...we're trying to find some more stories you might like.
When it comes to listening to good music, you have probably heard the name SZA mentioned before. SZA is the real goddess of R&B music and no one begs to differ. Her recent album "CTRL" is deeply personal on modern romance, which give all the songs endless life. The album's opening track,"Supermodel", begins over a lonely electric guitar riff. "Supermodel" sets the tone for the whole album; it's a melodic ballad that gives you all the feels. The twenty–seven year old R&B princess, said most of her songs on the album are about her ex who left her on Valentine's Days, hince the lyrics in "Supermodel"—"Why you in Vegas all up on Valentine's Day?" Aside from "Supermodel", "Doves in the Wind" sets a more lovey–dovey tone by talking about the true meaning of a faithful relationship. This track features hit rapper, Kendrick Lamar. One of the best known songs on the album is "Love Galore",which features Travis Scott. "Love Galore" is the perfect anthem for girls who care more about their relationship than their partner or just a good breakup song: "Why you bother me when you know you don't want me?" Then there is "The Weekend" a song about being the other woman. The song's hook is so catchy—"My man is your man, heard it's her man, too," with a hint of both freedom and a muted sadness. Throughout the whole album, SZA shines far to bright with her honeyed voice, especially in "Prom." Besides being a great album, SZA is in touch with love's fragilities and understands that it is truly worth protecting, which sends a significant  message to society today.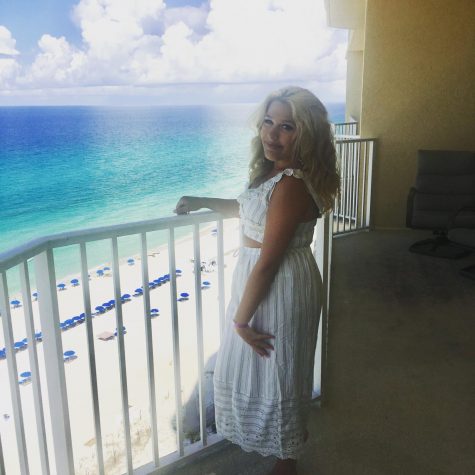 Grace James, Entertainment Writer
Grace James is a senior here a HHS and has been involved in Journalism the previous year. Writing has always been a passion for Grace. She plans to major...