IT'S LIT(ERARY)!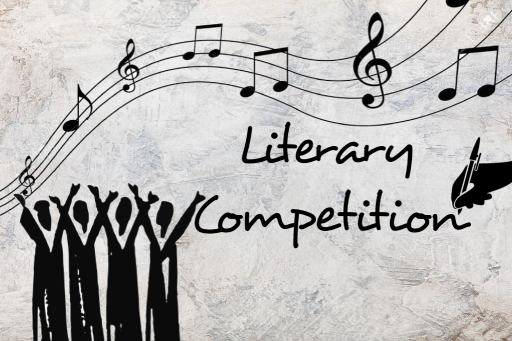 The Literary Team traveled to Rome, Georgia for the Region Competition on Friday, March 1st. All region schools attended, and Heritage won its third team championship. According to Hannah Roberts, a third-year member, winning for the third time meant that "the team performed best when combining all of the scores together."
About her own involvement, Hannah said, "The literary trip went well. This was my third year going to Region doing the personal narrative essay. As a sophomore, I won first place and went to State. As a junior, I won third, and this year I won first and will be going to State again on March 16. All three of these years, Heritage has won as the best school overall." At State, Hannah placed second this year in Personal Narrative Essay. For those who are interested in joining the Literary Team, she has the following advice: "There are a lot of different parts of Literary. I write in one of the three essay categories. There are other people who do monologues and speeches. Depending on what you are doing, you will either have to audition or be selected by a teacher. If anyone is interested in competing in the literary competition, I would suggest that they talk to a coach. Speaking from experience, the essay writers are almost always male. In my three years of going, there has only been one other female, Caitlyn Vice, from this year. We definitely need some more girls in a lot of areas of Literary from Heritage! This is a great competition for people who want to have some experience in their area outside of a school setting."
Our region winners included Hannah Roberts in the Personal Essay, Elias Gentry in Boys Solo, Owen Peterson, Zane Griffith, Jacob Trotter, as well as Elias in the Quartet, and Sean King in the Rhetorical Essay. All of these first place winners joined other schools at Veterans High School on March 16th for the State Competition. A few honorable mentions include: Melissa Simmons placed 3rd in Girls Solo, Robert Lyle placed 4th in International Extemporaneous Speaking, Ashton Wiggins placed 2nd in Domestic Extemporaneous Speaking, Grace James placed 4th in Dramatic Interpretation, Brynn Dean placed 3rd in Humorous Interpretation, Erin Lord, Lillyann York, and Kellie Johnson placed 2nd in Girls Trio, Faith Horton and Brooke Clark placed 2nd in Duo Interpretation.
Those on the Literary team who performed at the state level brought Heritage to the top at the GHSA State Meet! Hannah Roberts placed 2nd in Personal Essay, and Elias Gentry was able to bring home the bronze, placing third in Boys Solo.
The Boys Quartet—Elias Gentry, Owen Peterson, Zane Griffith and Jacob Trotter—was also able to place third. When faced with the question, "Was there anything the Boy's Quartet could have done better?" Jacob Trotter answered , "I think we did pretty good. We could have been more expressive on stage during our songs, and we could have done more with the music." Owen Peterson was asked a different question: "What would you have changed in your performance?" Owen was happily to say, "I would not change anything but the preparation." Mrs. Hamilton had this to say: "I coach the music events. In music, our Boys Solo and Boys Quartet placed first in the region, which qualified them to move on to state competition. They worked hard, and I am proud of their accomplishments, and in the future I hope students will continue to put forth their best effort and work towards music excellence."  Mr. Trobaugh said something similar about the whole team's performance. "Competing in Literary is different than sports, who are just focused on one thing like baseball," he said. "You are able to compete in many different things such as music, essays, etc."
"If a student wants to be a member of the literary Girls Trio or Boys Quartet, they need to first enroll in a chorus class.  Solo auditions are usually held in the fall," Mrs. Hamilton was happy to say. Mr. Trobaugh stated, "State is a great experience because it is only the region winners meaning it is down the best of the best. You also compete against everyone not just boys go against boys and girls against girls. You are able to combine a boy and a girls performance, etc. Lastly, you are able to meet talented kids from all over the state to compete for the state title." If anyone is interested in joining the literary team, please talk to the couches, Mr. Peace, Ms. Murray, Mr. Trobaugh, and Mrs. Hamilton for more details.