Attention All Seniors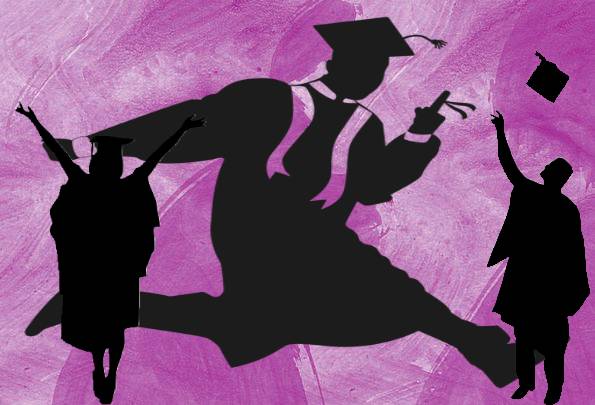 Remembering the past by walking down the white tiled floors looking at all the characters and colors on the brick wall. Meeting the nicest people, while being alone without a family member in sight. Sitting at the desk with crayons, pencils, glue, and talking to those around me. This is definitely a moment one can never forget. 
Living the present, by walking up the grey, dotted stairs and hearing the music of the morning bell. Hearing the drama wandering through the halls and standing in the cafeteria, looking at the laughing faces and pretending to know where to sit. Having an hour of doing nothing but stressing about unfinished homework then remembering no one else completed the task either so it is too late to ask for help. 
Dreaming of the future, by imagining walking down the staged floor seeing the proudest entities one can ever imagine. Shaking hands with the heroes who influenced the people around. Ecstatically throwing up the navy blue cap to the clouds, hugging the individuals around, and preparing for the world ahead. 
Seniors, this is you. It is time to remember and cherish the moments that have helped you achieve greatness. It is time to make this moment true, to take these adventures with friends, to be a child for the last time. 
Jostens will be here during lunch continuously throughout the year. May is right around the corner and you do not want to be that student who does not have their cap and gown. Even though it is expensive to pay off now, you have until March to fully pay it off. Don't be that senior to ruin everyone's experience, get your cap and gown.