A Spike in Wins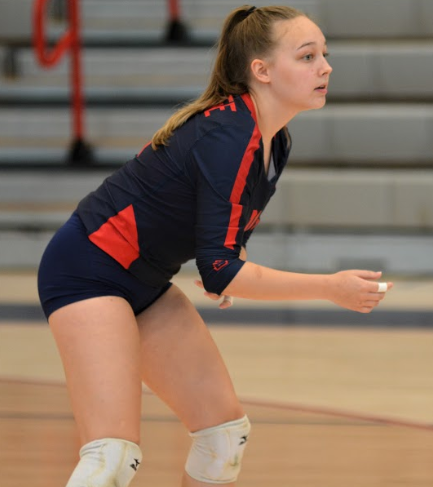 This season was one to remember for the Varsity Lady Generals, as they finished up with a record of 31-15. They started the season off in a memorable way with a win against Chattooga, and then won three of the five rounds at the Coosa Varsity Tournament. Continuing their winning streak, they were triumphant in their matches against Grace Academy, North Murray, Southeast, and Sonoraville. However, like last year, they suffered a close loss against Gordon Lee. Coach Cooper says, "One problem we have is staying in the consistent mindset. Sometimes the girls get down on themselves, and we can't afford to do that in tight games or they come out as losses." She believed that was one reason the girls were in their heads at the Gordon Lee game.
However, after this unfortunate loss, one of Heritage's biggest rivals (in general, not necessarily volleyball) suffered a loss too; The lady generals pulled out a leading win against Ringgold, fortunately. Less fortunate though, they did lose do Ridgeland. After the small spell of two losses, they went on another win streak against Southeast, Red Bank, Calhoun, Murray County, Gilmer, and Northwest. Northwest happened to be Coach Cooper's proudest moment as a coach. She says, "Northwest has been our biggest struggle in the past, and this year we won. I was very proud of the girls, especially for their improvement in mindset for this game." As a coach, anyone can guess winning against the best competitors in the area is a fairly pleasing moment.
 Finishing up the season, they continued with wins against Christian Heritage, Pickens, and Sonoraville. According to Coach Cooper and Guest, Lauren Francis (team captain), Morgan Trotter, and Trinity Ha were essential this season. Although Morgan and Trinity will be leaving Heritage this year alongside many others, the coaches look forward to seeing the returning faces as well as the new faces. This years seniors, Kayla Varnon, Trinity Ha, and Morgan Trotter will be missed, and new-comers have huge shoes to fill. The lady generals had an indelible 2019-2020 season.