Anjali Culver: Build-a-Friend
Anjali Culver is a Build-A-Bear. I can always count on her to make me feel better on my bad days, and she always knows what I need to hear in the midst of trials. Not to mention, she also gives really good hugs. I don't know how I would survive the dramatic roller coaster of high school without her. She has made a tremendous impact on my life, and I am glad that I got the chance to get to know her on a more personal level through this assignment.
Being in high school, teenagers are eagerly searching for where their future lies, praying that it is revealed to them before graduation. Anjali Culver is not one of these teenagers. "In ten years, I see myself with a job in engineering and hopefully married, but you never know," she chuckles. The future is intimidating, but it helps that Anjali's step-dad can be her guide into the fascinating world of engineering. Not only is her step dad one of her inspirations, Anjali is also very motivated by her mom. She even considers her to be her biggest motivation of all time. "My mom pulled herself out from what felt like nothing, and she continues to be one of the most brave people I know . . . She's the main reason I get out of bed in the morning." For Anjali, motivation isn't a one time thing. Being with her mom, Anjali has made the motivation she gains from her mom a lifestyle.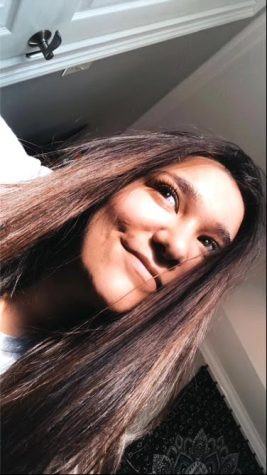 Thanks to her mom, Anjali has had what she describes as "a life I am so happy to be living." However, just like everyone else, that life took another course. The coronavirus took her life by storm, isolating and causing a reevaluation of her life. The world may see it as a car wreck in slow motion, but Anjali sees it as a period of personal growth. "I started seeing myself in a better light than before because I found the person I had been searching for for so long . . . Covid-19 gave me that chance to take a leap of faith," she admits. The coronavirus made an impact on the world so great that one may never hear the word "2020" without cowering in fear. However, Anjali Culver will forever remember the impact this past year has had on who she is.
Aside from personal growth in the midst of a pandemic, Anjali's life has been shaped by other decisions. I personally met Anjali as a result of one of these decisions: band. Had she not decided to join the band, I would have never gotten the opportunity to meet one of my best friends. Not only would my life be different, but so would Anjali's. In fact, both of her favorite high school memories revolve around that commitment made in sixth grade. "My first [favorite memory] was my freshman year at our second competition of the marching season when we won grand champs . . . All that hard work had finally paid off. My second was the All-State trip in my sophomore year. It was truly unforgettable and I can only hope to go again," she said. Music changes numerous lives every day, and I am glad it changed mine by placing Anjali in my life.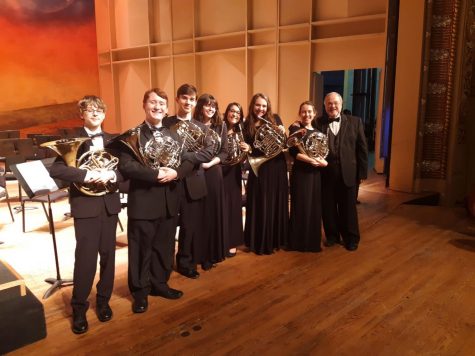 Anjali Culver is a motivated, ambitious, artistic, compassionate introvert. However, that isn't what she wants people to know about her. "I want people to know that I'm an open book. I just want others to know that starting a conversation can open up a world of friendship and endless possibilities, even though it sounds like a cliché," she confided in me. Knowing Anjali for a little over six years, I can truly vouch that she is indeed an open book. She always tells me what I need to hear no matter how hard it may be to listen. She is bluntly honest about how her life may be going even though she fights the urge to be selfless. Anjali is a friend that can make the best out of any situation, and she is one of the very few people I can count on. 
With the memories in the back of my mind, I asked Anjali one final question, "How do you want the world to remember you when you die?" It's a deep question, and just like most people would react, Anjali pondered the answer for a few minutes. After those minutes, she confidently answered, "I want to be remembered as someone who can make the best out of any situation, and a friend that anybody can count on." In shock at her response, I hugged her as tight as I could. She is and forever will be my Build- A- Bear. She is always transparent and exactly who she says she is, but most importantly she is the friend I don't deserve.
Anjali, you may want to find a new legacy because you have already fulfilled the one you possess now. 🙂