Meet John "Big Friendly Guy" Hurst
John Hurst is a big friendly guy. As a 16-year-old junior here at Heritage, he is living his best life. He is currently taking Weight Training, Chemistry, Algebra II, and Journalism. His favorite part of the day? Journalism. "It is the best class after all," he said.  Even though he always has an idea of what is going on in the classroom, John doesn't have a perfect idea of what he wants to do after high school. He does, however,  know he wants to attend a trade school. "Some old guy told me not to do welding, so I guess not welding," he said. A more somber look crossed his face as he spoke of graduating and going to a trade school. "The football team used to play ping-pong baseball in the locker room," he started as he recalled one of his favorite memories. "Every day in the JV locker room we played, and they couldn't stop us. That was really fun."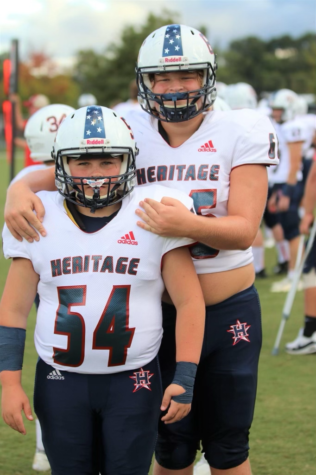 Speaking of locker rooms, John is a defensive end on the football team. However, his true passion is watching football rather than playing it. "I probably could [be a football caster]. I got some football IQ going on," he exclaimed. "I'm a big football guy," he went on. "I have like 1,000 favorite NFL teams." (If anyone was wondering, some of these 1,000 include the Falcons, Browns, Bills, and Rams.) When he is not watching football, John often thinks about how he wants to die. "I want to drive, like, a four wheeler into the Grand Canyon. So yeah, like get a little ramp going. On TVs people are watching," he said. He also wants a Viking style burial where people shoot flaming arrows at his coffin on a raft. 
On a less depressing note, John's ideal form of happiness is to not have any responsibilities, and maybe be fishing. John is a big fishing guy. He works at Lake Shore Marina during the summer: fishing and helping around. "In the past I've mostly done manual labor, but this summer I'll be a dock hand," he said. Ironically, his greatest achievement in life involves this relaxing sport. "I won second place in a fishing tournament one time. I was fairly small, which is why it's such a cool thing, because like I was going against adults and I came in second," he said. One could even say that he was a tiny fishing guy.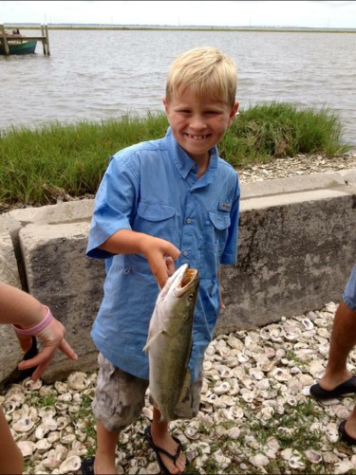 "I have been fishing since I was approximately three-ish. I mainly go with my father and my great uncle. Coincidentally both named Larry, but different last names," John said. When fishing with the Larrys, John can usually be found using one of his favorite baits. " If I'm in Florida, I like shrimp because you can get anything on it really," he explained. "When I'm at the Tennessee River or Nickajack, I get this yellow crankbait. There's one specific brand and everything. It's great." John would not allow me to reveal the brand of his favorite yellow crankbait. 
Sadly, one cannot fish every day. When John finds himself at home, he often plays video games. With his Xbox running and screen glowing in the dark, you can find him playing either "Madden," "Call of Duty," or "Forza." "I'm a big video game guy, but I'm pretty mid at all of them," he explained. "I'm especially bad at 'Madden,' but I love playing it." 
John Hurst has a lot of interests that he is "big" into, but he's a well-rounded person and friend. Wherever life takes him, he'll have his humor and passions to keep him company.