Get to Know Your Favorite Rapper's Favorite Rapper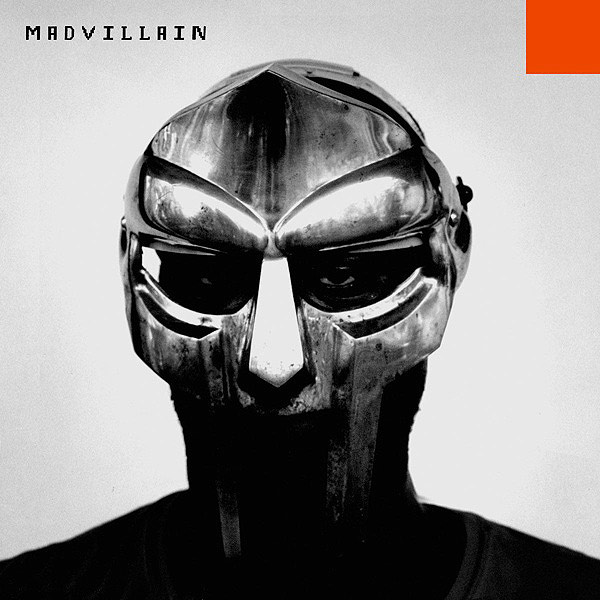 The legacy left behind by Daniel Dumile, also known as MF DOOM, is one like no other. One rapper who chose to focus on the music, and the music only. One normal guy who created a whole new genre of music by himself.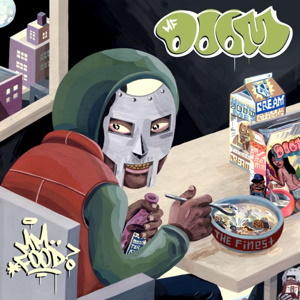 Daniel Dumile started his career as a member of a rap group called KMD, and went by the name of Zev Love X. Before any music really got going for this group, Dumile's friend, and fellow KMD member Dingilizwe Dumile died in a car accident on April 23, 1993. As a result of his death, the remaining two KMD members (Daniel Dumile and Onyx the Birthstone Kid) were forced to start their own solo careers. A rough start to a bright future.
The death of his brother weighed heavily on Daniel. For years, the up and coming rapper released little to no music. Upon his long-awaited return to rap, Daniel went by a new identity when he was on the mic, MF DOOM. He is one of many identities Daniel would dawn that depicted a 40 or so-year-old man fighting for world domination. The famous mask worn by MF DOOM made his first appearance with the release of his first album. 
On October 19, 1999, Daniel Dumile, now known as MF DOOM, would release his first album titled "Operation: Doomsday".  "Operation: Doomsday" set a very high standard for the "underground" rap scene. People had never heard music like this before. With songs like "Doomsday", "Rhymes Like Dimes", "Red and Gold", "Tick Tick…", "The Finest", "Who You Think I Am", and many more, MF DOOM put himself on the map.
In 2003, Daniel Dumile would release an album under another identity called Victor Vaughn. Victor Vaughn was a character in the same universe as MF DOOM. Victor looks up to MF DOOM, and eventually turns evil. On September 13, 2003, Daniel would release his first album under the Victor Vaughn identity called "Vaudeville Villain". This was a bit of a darker-toned album in some areas, but very good. Songs like, "Saliva", "Vaudeville Villain", "Can I Watch", "Mr. Clean", "The Drop", and "Never Dead" stand out among the rest as the best Victor Vaughn songs. Daniel later released a less successful album under the Victor Vaughn identity titled "Venomous Villain". Victor Vaughn would make his last appearance on a feature in an MF DOOM song called "Fancy Clown".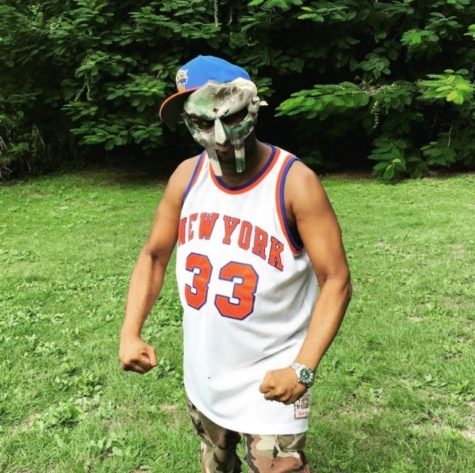 Later in 2003, Daniel Dumile dawned another significant new identity. He released an album titled "Take Me To Your Leader" under the name King Geedorah. In the small universe created by Daniel, King Geedorah depicted a three headed creature from space. King Geedorah was like MF DOOM's superior. Although Daniel mostly just produced the album, he is featured on songs like "Fazers", "No Snakes Alive", "Anti Matter", and "The Fine Print". "Take Me To Your Leader" is one of the most unique, and diverse albums of this time.
2004 was the most successful year of Daniel Dumile's rap career. Daniel released two albums that would go on to shine among the rest of his discography. Early in 2004, producer Madlib and MF DOOM would join forces to release one of the greatest rap albums in history. On March 23, 2004, the album "Madvillany" would be released. With little to no flaws across the 22 track album, the unique sound, and overall atmosphere of the album was unlike anyone had done before. Even among songs like "Accordion", "Meat Grinder", "Raid", "Rainbows", "Curls", "Fancy Clown", and many more, the song titled "All Caps" turned out to be career defining. "All Caps" perfectly encapsulates the persona, and sound Daniel Dumile embodies as the MF DOOM character. Throughout the song, there is a playful whistle, and cartoon samples that really help you truly understand who MF DOOM is.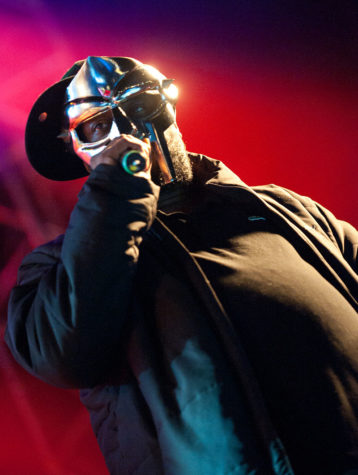 Later in 2004, Daniel Dumile released another career defining album titled "MM..FOOD". Unlike anything anyone had ever done before, this was a food themed album. Every song on the tracklist is named after some sort of food. Although not as iconic as "Madvillany"," MM..FOOD" includes classics like "H*e Cakes", "One Beer", "Kon Karne", and "Guinessess". It also includes MF DOOM's most popular song called "Rapp Snitch Knishes". While not as career defining as "All Caps", "Rapp Snitch Knishes" is remembered for its melodic rock-esque beat, and quotability. 
One thing many people don't understand is that MF DOOM, as well as other identities created by Dumile, is a character created by Daniel Dumile. The mask Dumile wears represents the MF DOOM Character, but the mask serves another significant purpose. The mask hides MF DOOM's natural human flaws that could distract from the music. In DOOM's own words, "It don't matter what I look like, it matters what the music sounds like." Similar to Spiderman, MF DOOM says, "Anybody can wear the mask."
Sadly, Daniel Dumile recently passed away at the age of 49 on October 31, 2020. Although unusual, and overlooked, MF DOOM leaves a legacy unlike anyone before or after him. While still relatively unknown, MF DOOM has inspired many of your favorite rappers today. People like Tyler the Creator and Drake have both credited DOOM for growing their interest in making music. Daniel showed that it can be "cool to be different".  Dumile didn't care what people had to say about him. He embodied the "villain" of the rap game. Because of this, Dumile could truly focus on the music instead of the fame. The music was always all that mattered most.