RINGing in the New Year
On September 1st, 2022, some of the Juniors at Heritage High School were awarded with their customized rings. The students went through a span of less than a year to get their rings, but in that time they began to grow with more curiosity. With this all of their relief washed from their minds as the rings hit their hands this bright day.

The Junior students had arrived at the cafeteria in Heritage on a bright, sunny day. Most students were dressed in formal attire, along with this the ones who weren't interested in time were slumped in their seats dreading the long wait. They were ecstatic to get out of class, although they didn't want to wait for the ceremony to begin. Their patience was slowly simmering away as the ceremony started to begin.

Sara Seay, a Junior at Heritage, enjoyed the ceremony with some of the people she cares about most. Not only did her family come to the special event, but her friends were there too. She said, ¨It really felt like the junior class was like a community.¨ She enjoyed being able to see the final reveal of her class ring. For the personality of the ring, which is the customization of it, she mainly chose Color Guard, along with this she ¨Absolutely loves it,¨ as she expressed about color guard. Throughout the Ring Ceremony Sara felt content in her option, and she enjoyed being able to spend it with the people she cares about.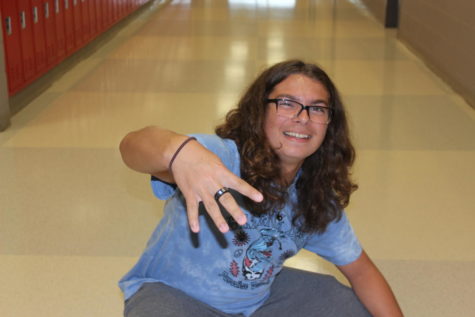 Another student, Ryan Dowis, also had a thrill with the ceremony. He had taken many pictures with students he is close to including Sara Seay, Victoria Liszewski, Keyaira Williams, and so on. The ring means a lot to him, and he plans to cherish it for the rest of his life saying, ¨I´m just going to hold on to it for as long as I can," Ryan expressed. His favorite thing about the ceremony was, he had stated, ¨The fact that there were a lot of people there.¨ Not only was this his favorite thing, but it was also his least favorite thing about the ceremony. Continuing this he had said, ¨It is my least favorite, but my favorite thing because I didn't feel like I was one of the only people that got a ring.¨ He had chosen to get a ring to represent himself and his own personality. Along with this ring he chose the personalities of video games and music shows where they might take him.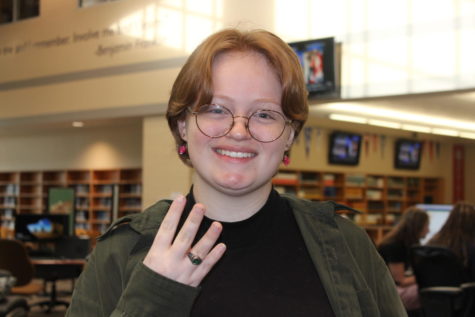 Victoria Liszewski, a close friend of Sara and Ryan, who attended the Junior Ring Ceremony. She plans to cherish the ring for as long as she can, and she wants to continue to wear it each day to represent herself. At the ceremony she had noticed that a lot of people were happy with how the rings turned out. She had said, ¨I noticed a lot of faces lighten up, and how awesome the rings were,¨ which made her feel more satisfied. Although she loved the ceremony, she hated how early it was for the ceremony. She also loved how the reveal was for the rings. She takes a passion in architecture and Color Guard, and these are the two things she chose for her personality. Architecture was a choice she made because in the future she plans to go into it.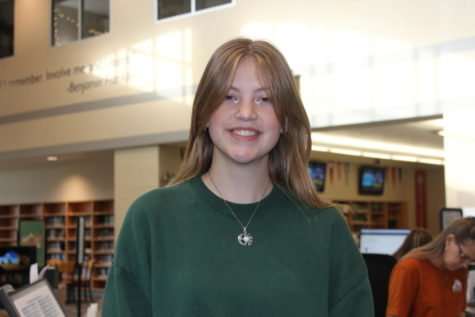 Cadence Greven, an ecstatic Junior who attended the ceremony, enjoyed the ceremony not only for herself, but also for her mother. She said, ¨It was nice since my mom didn't really get any of that kind of stuff. It was nice for her to be supportive of me, and for her to be able to experience it.¨ She loved how the rings came out so clean and nice, while she had also felt comfortable with her choice. Cadence looked deeper at the ring ceremony and noticed the little things, like how Mr. Bradford gave a speech and showed the students his ring, how everyone looked excited and pleased with the rings after the reveal, and how everyone dressed up for the event. She had loved how the students opened the rings, but she ¨of course loved the food.¨ For her ring she chose some things that most resembled her, such as the Heritage Crest, then she also chose soccer due to her passion for the sport. ¨Soccer is pretty much my life,¨ she explained.

The Junior Ring Ceremony of 2022 was filled with joy, excitement, and curiosity. Many students ordered these rings and were pleased with the outcome. Even after the ceremony all of the students celebrated with their families and friends before heading back to class. For those students it felt surreal, and they appreciated how much effort that was put forth to make the day special.