Rock Stars of Heritage: Talent Show Overview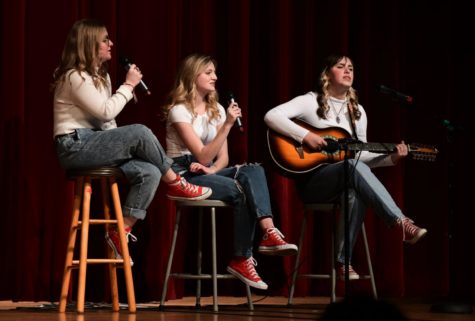 On February 1st, some of our most talented students at HHS performed at the Talent Show for the school. There were acts from singers, dancers, bands, and even a digital art show. One of many performers, Sophomore Julia Petteys, has been singing since fifth grade and playing the piano since the third grade. Having this much experience really left the audience in a loss for words for all her performances. She performed multiple acts by herself and with friends. She said, "[The talent show] was really, really fun. I just got to spend time with my friends all day, sing, dance, and have fun." This is true for so many other performers like Freshman Olivia Talley. Olivia sang "Beautiful Lies" by Tanner Usrey. Not only did she sound so pretty, but she also played the guitar too. She has been doing this for many years and loves what she does. She said, "Singing is one of my most important passions." Her singing really did show how much she cared about what she does and all the effort she put in to make her performance special. There was also a band that showed how much playing music means to them. Junior Noah Grell, who plays guitar, was in his friend's band, Sinkhole. They have been together for four years.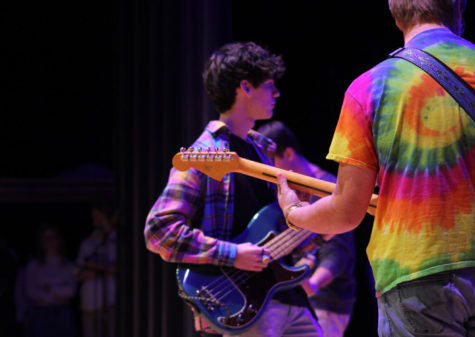 Sinkhole consisted of a new member, Senior Eli Nelson who is the lead singer and bass player, Senior Bryce Davidson who played the drums, Senior Andrew "Salty" Higgins who also played guitar but usually plays the bass, and Noah himself. The band came together and performed the song "Kilby Lovers"' by the Backseat Lovers. All of them worked so hard and everyone had an amazing time. Noah says, "My favorite part was getting to play music with my friends one last time before [some of them] go off to college." Another member of the band, Andrew "Salty" Higgins, put so much time and effort into the performance. He practiced with the band during lunch almost every day and hosted gatherings with them on Friday nights to practice. Salty helps the band with everything he can despite his busy schedule. He said, "[My favorite part was] when the curtains opened and they haven't announced us yet, and somebody in the crowd yelled 'Sinkhole!'" When Salty heard that, he knew that their performance was going to be amazing. That moment really made the band get excited that the audience was already ready for them before it started. All of these students were a big part of the talent show along with many others like Haley Wyer who danced, Abigail Stoetzner who played piano, Avery Frost, Caleigh Jackson, and Maya Gayles who all sang, and so many more. Everyone who performed had the audience either laughing, swaying, and/or smiling the whole time.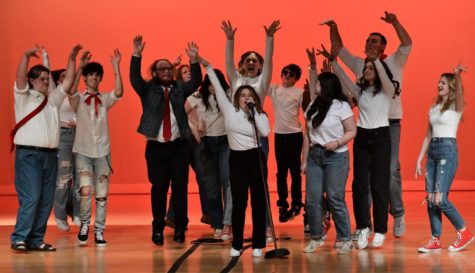 At the end, some of the musical department students sang "Don't Stop Believing" by Journey. This was an amazing show-ender that left everyone wanting an encore. Everyone who made the talent show or tried out works so hard to do what they love and this leaves them wanting to try even harder next time.