A DARN FINE SHOW
Hang on for a minute...we're trying to find some more stories you might like.
In the world, movies are either grounded in reality with as much grittiness as there can be (i.e., "The Departed," "Prisoners," and "The Dark Knight") or are the polar opposite by embracing their fantastical or supernatural elements (i.e., "The Conjuring," "The Guardians of The Galaxy," and "Black Panther"). This makes it an anomaly that the quaint town of Twin Peaks, a place populated with murder, demons, aliens, and visions feels more like a tangible place then the cities in the aforementioned films. Created in 1990, Director David Lynch ("Mulholland Drive," "Eraserhead," and "Dune") and Producer Mark Frost came together to make one of the best shows brought to television: "Twin Peaks." The story of "Twin Peaks" spans three seasons (one of which was a limited event series on Showtime), three canonical books ("The Secret Diary of Laura Palmer" by Jennifer Lynch, David Lynch's daughter, "The Secret History of Twin Peaks" and "Twin Peaks: The Final Dossier" written by Mark Frost), and two films: "Twin Peaks: Fire Walk With Me" and "Twin Peaks: The Missing Pieces." The story follows a town in the aftermath of homecoming queen and meals-on-wheels volunteer Laura Palmer. Federal Bureau of Investigation Special Agent Dale Cooper is assigned to the case. This causes a path down a rabbit hole of increasingly disturbing elements. "Twin Peaks" is one of the best shows ever produced as it features memorable characters like Special Agent Dale Cooper (played by Kyle MacLachlan) and Gordon Cole who has to shout everything, which leads to some of the most hilarious scenes ever in a show (played by David Lynch), extremely quotable dialogue ("I'm going to write an epic poem about this pie!"), and a place called "The Red Room," which brings the surrealism that David Lynch is famously known for. There's not really much more to say about "Twin Peaks" as anything that happens after the pilot could be considered a spoiler, so, in the words of Special Agent Dale Cooper: "I have no idea where this will lead us, but I have a definite feeling it will be a place both wonderful and strange."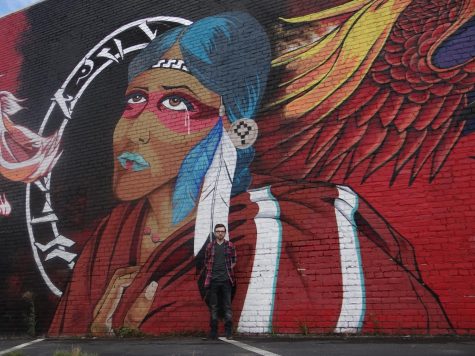 Ian Shank, Entertainment Writer
This is Yearbook Editor-In-Chief Ian Shank's sixth time in Heritage's Journalism class. Having been a participant in the organization since freshman...