In the short history of Heritage athletics, one team has put more of a bad taste in our mouth than any other. The Ringgold Tigers once dominated most sports against us when our school was in its infancy, and had not yet gotten on its own two feet. In the last 5-7 years however, this narrative has changed. Heritage vs Ringgold has become a spectacle, and is always a highly anticipated clash. Scenic City Sports rated this matchup as the "Game of the Week." People from all over the area will be in attendance. It has been four years since our Generals have gotten the opportunity to play our most bitter rivals on their home field. Now more than ever is your time to show your school spirit at the game this Friday.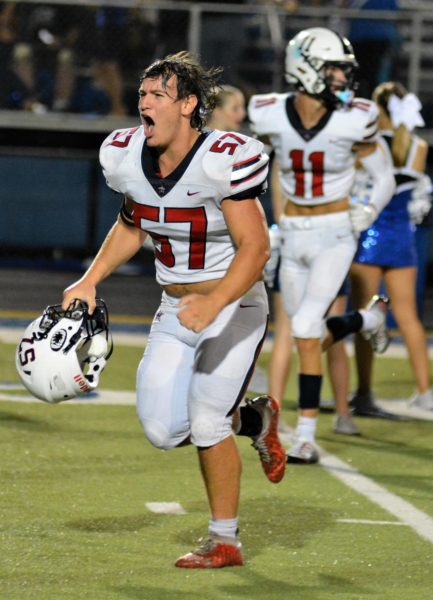 Over the summer, Coach Slaughter adopted a phrase for the team to live by throughout the year. This year, the team's phrase is T.P.W. (Tough People Win). Alongside this year's motto, Coach Slaughter gives the guys a lesson on what it looks like for a player to be tough in situations on the field, but more importantly off the field as well. These lessons taught players how to go about their lives with congruence, intent, purpose, and love. As a result of those lessons being taught over the summer, and many others over the years, the team is very tight knit. Coach Slaughter points out the team is closer together than ever before. 
Even though the team lost many great senior players at the conclusion of last season, the Generals look to be a very promising team for the upcoming season. With a very experienced offensive line, that Coach Gibson describes as "nasty." Also on offense the receiving core, alongside starting quarterback Brady Chandler. When talking about the offense, Coach Eaves describes the high powered offense as "dynamic" with a big grin on his face. Many seniors are also coming back on defense including Tanner Hall, Evan Wingrove, and Semaj Toussaint, the Generals look to be a force on the defensive side as well.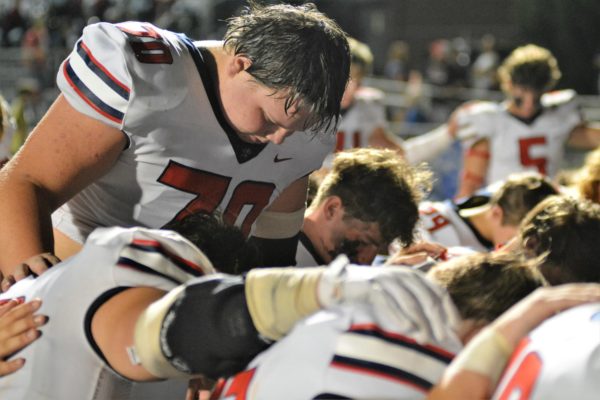 Every team wants to win every game, but rivalry games take that to the next level. Since most of our student body can remember, the Generals and the Tigers have been playing each other year after year. Each season that rivalry has grown stronger and stronger. This Friday, the Generals will take on the Ringgold Tigers in their most anticipated matchup yet. Make sure to be at the game here at Heritage this Friday to see the Generals start their season against their biggest, and oldest rivals.
(Editor's Note: Heritage lost to Ringgold 14 to 21.)